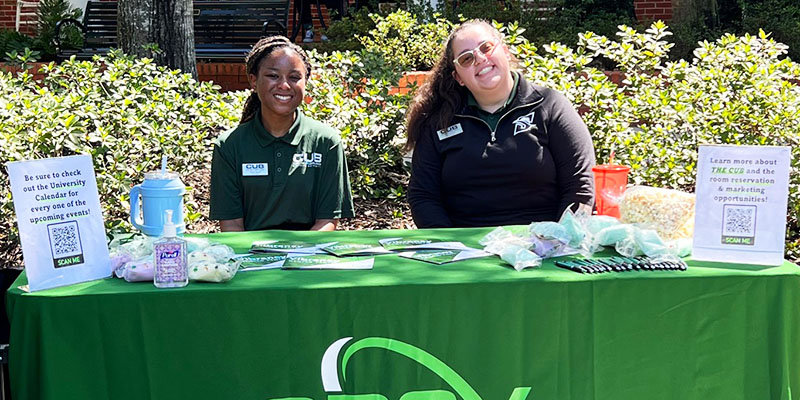 Vibrancy on Campus
College is not just about attending classes, is also about what you do outside the classroom—the things you do, the people you meet, and the memories you make.
BY THE NUMBERS
(Academic Year 2022-2023)
%
Percentage of students in Greek life
Join the student-led board that executes some of Stetson's most dynamic events!
Productions
Represent the student body by leading, informing and changing our community.
SGA
Hatter Network is Stetson University's student-run media collective
Media
Stetson Traditions
Here at Stetson University, we're big on spirit and tradition. Hatters, both present and past, take a great deal of pride in the rich, 100+ year history of the University.
Stetson Traditions
Transferring into the University or starting during spring? Let us help ease the transition
Programs
Providing every student with opportunities to channel their passions meaningfully.
Our Office
Every student - whether they live on or off-campus - deserves an outstanding experience.
Commuting