Alumni Benefits/Resources
CONNECT. The best way to build connections and get the most out of your Stetson career.

Resources
Request info about our graduate programs! Stetson offers guidance on the next steps in your education.
You can obtain an official copy of your transcript from the Office of the Registrar at Stetson University. Because of federal rights to privacy regulations, it is absolutely necessary to order transcripts in writing (telephone requests cannot be honored). For more information on obtaining a transcript, please visit the Office of the Registrar's website.

Benefits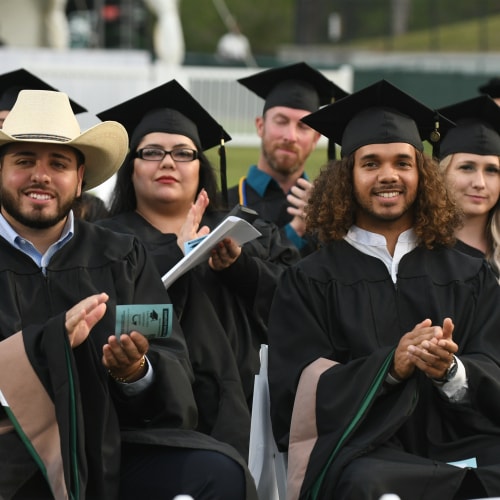 Stetson graduates can receive automatic admission into our MBA Online Program. All application requirements are waived for Stetson alumni who complete any major with an overall GPA of 3.3 or higher. All you need to do is complete the online application.
In order to help our alumni find good sources for "Research After Stetson," the library has developed a research guide. The Stetson University Library Archives contains papers, books, publications, press clippings, photographs, yearbooks, bulletins, the campus newspaper, and other items relating to Stetson University and its history.
The Office of Information Technology provides access to email accounts to alumni of Stetson University. Alumni may request Email for Life by emailing [email protected].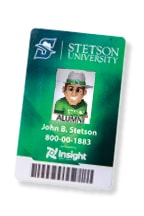 Alumni ID cards provide use of the Hollis Center pool and fitness facilities**, and use of the library***, including checkout privileges, and discounts for School of Music concerts and Theatre Arts performances. This card does not include access to or discounts for Stetson Athletics events. Please note the Hollis Center Policies and Procedures that are to be followed by all alumni/guests using the facilities.
You must have a Stetson degree and be in good standing with the University in order to be eligible for the Alumni ID Card.
ID Cards are available for purchase online only through the Alumni ID Enrollment Form.

ID card fees are $100 annually for a single membership.

$25 annually for a single membership for Forever Green alumni (graduates from 2013-2023)

$175 annually for an alumni family membership which includes spouses/partners and children dependents - up to 4 family members.

Additional dependents can be added for $45 per person. It does not include extended family members.

Please note that it takes 1 - 2 business days to process the forms. Once approved, you will receive an email via the email address that you provide on the form to notify you that you can visit the Hatter1 Card Office, located in University Hall, Room 142, to have your picture taken and your card created/renewed.
Please contact Nicole Bunt '20, Administrative Assistant for Alumni Engagement and Annual Giving, with any questions about purchasing or renewing your Alumni ID card and to let us know if you need to have your ID card mailed to you.
Stetson University's bookstores are the on-campus spot to shop for textbooks, course materials, Stetson apparel, supplies, gifts, and fan gear. Can't get to campus? The Stetson Bookstore website has a wide variety of options for you to choose from!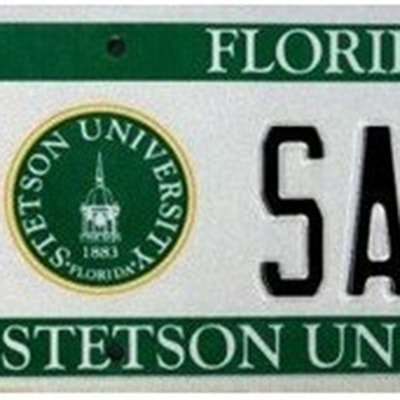 Stetson tags are available at Florida Department of Motor Vehicles offices statewide for an additional fee, which benefits Stetson's ASSI$T Scholarship and provides financial assistance to relatives of Stetson alumni. Next time you need to renew your registration tag, see how to get a Stetson plate and drive with pride! Ask for license plate code S3R. License Plates & Registration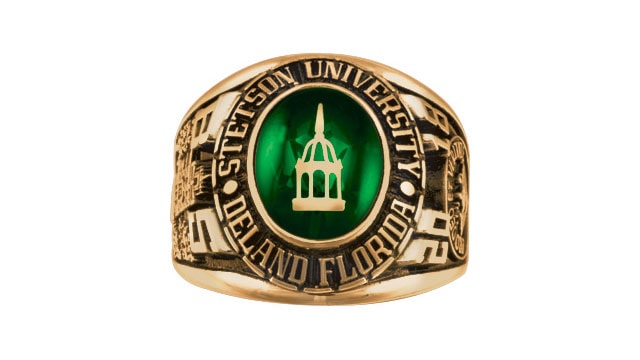 Once you complete 62 credit hours and have achieved Junior or Senior status, you can purchase an Official Alumni Ring from Herff Jones. If you missed the opportunity as a student and want to show your pride now, rings are available online through the Herff Jones website.
Purchase an Official Alumni Ring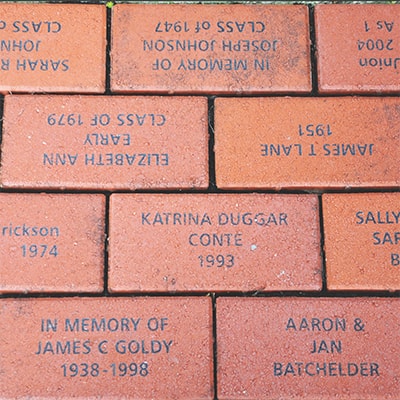 The Meadows Alumni House is the building that houses the Office of Alumni Engagement, your connection to campus. By purchasing a personalized brick to be placed in the Roderick '72 & Diane Hansen Alumni Garden at the Meadows Alumni House, you can show your support for years to come. This permanent mark can commemorate a special occasion such as a birthday, anniversary, or graduation, and all proceeds provide an endowment for future building needs. Contact the Office of Alumni Engagement for more information.