Success Coaching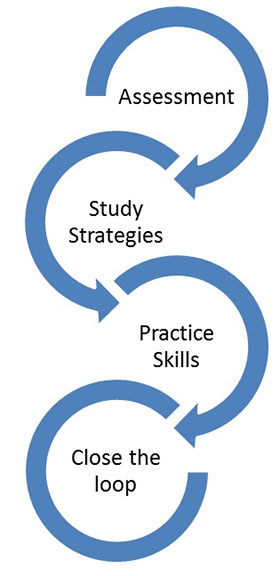 Success coaching is designed to aid students in achieving their maximum academic potential.
Success Coaching sessions are generally divided into four main areas: assessment, study strategies, practice skills and "closing the loop." While any academic topic can be discussed in a session, some of the main areas of interest are:
Time Management and Procrastination
Reading and Studying
Test Taking
Note taking
Classroom and Test Stress and Anxiety
Students are also encouraged to discuss any other issues they may have in order for the success coach to tailor the coaching session. » View Learning Tools
Interested students can choose from a few different success coaching options:
One-to-One Success Coaching
Students can sign up to meet one-to-one with a staff member to discuss any issues or questions he or she may have relating to academic success.
Group Success Coaching
For friends or classmates all wishing to discuss the same topic, a group success coaching session can be scheduled.
Peer Success Coaching
Faculty and staff-nominated students are also trained through our success coaching program to work with students in a stress-free environment that helps to break down stress barriers that may prevent students from wanting to work with a staff member.
If you have any questions, or to schedule your success coaching appointment, stop by our office, call 386-822-7345 or email us at studentsuccess@stetson.edu. In doing so, please let us know if you would prefer a staff or peer success coach.
Our Peer Success Coaches are ready and waiting to help you through any academic concerns you may have.