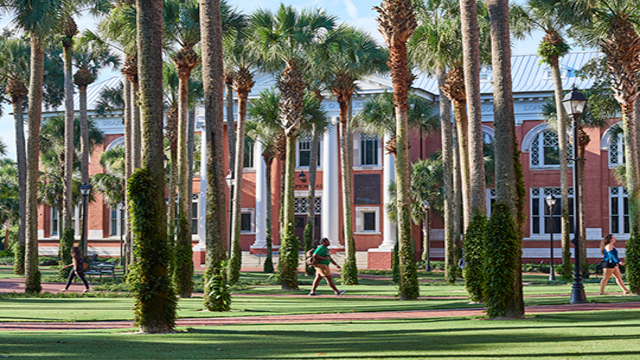 Incoming Exchange - Orientation
Welcome to Stetson University!
For a pre-arrival checklist and information on how to apply for J-1 visas, see the Visa process presentation. Use the campus map to help you find your way around.
Important Dates
Move-in date for NEW international students, January 4, 2022
International Student Orientation: January 5-6, 2022
Spring Orientation for all new students: January 7-8, 2022
» More information about Spring Orientation.
The Orientation
The International Student Orientation schedule is filled with important information including
How to ensure that you are staying in status with your visa
Information on general and academic culture in the United States
Tips on how you can be successful while you are a student at Stetson University
There will also be fun activities so you can meet and mingle with other new international students.
Orientation will be in person on January 5-6, 2022
Transportation
Free transportation to and from the Orlando International Airport (MCO) will be offered between the hours of 10 a.m. and 6 p.m. on January 4, 2022. More information will be provided later.
If you arrive on a different day, or outside of these hours, you will be responsible for finding your transportation to campus. Some suggestions include Lyft or Uber.
If you have any questions, please email [email protected].
Follow Us