Equity and Inclusion Group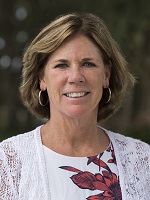 C. Drew Macan, SPHR, SHRM-SCP 
Associate Vice President for Human Resources | Deputy Title IX Coordinator | Chair EIG
C. Drew Macan leads Stetson University's human resources teams on both the DeLand and College of Law campuses and serves as a deputy Title IX coordinator. She is responsible for recruitment and staffing, University benefits, staff compensation, employee relations, and training and development. She has particular expertise in career development, interpersonal communication, and leading organizations through times of change. Macan has earned several senior certifications in human resources.
Over a long career in human resources and organizational development, Macan has held leadership positions in corporate banking and healthcare, in addition to experience in the manufacturing and the hospitality industries. Before coming to Stetson, she was the associate vice president for human resources at Middlebury College in Middlebury, Vermont.
Macan has held board positions for a number of professional organizations and has been active in her community, serving on the local United Way and humane society boards. She is particularly interested in environmental, social justice, and animal welfare issues. She and her husband John Murphy live in DeLand with their three dogs, Toby, Zephyr, and Savannah.
Education
MA, Organization and Career Development, Vermont College of Norwich University
BA, Sociology, Pennsylvania State University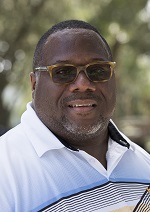 Jason Myree
Manager of Environmental Services
Jason Myree is the Director of the Environmental Services Department. He is responsible for the fiscal management and planning within the department and ensures that every building at Stetson is cleaned and sanitized for our students, faculty, and staff. Myree has a BA from Kentucky State University as well as a Master of Divinity and Doctor of Divinity from the Tennessee School of Religion. He lives with his wife Jauwana and is the father of eight children, the head coach of the AAU West Volusia Hatters football team ages 14 years and up, a veteran of the United States Army, and a licensed and ordained minister.
Education
DD, Tennessee School of Religion
MDiv, Tennessee School of Religion
BA Business Administration, Kentucky State University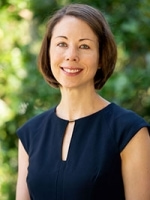 Elizabeth Skomp
Provost and Vice President of Academic Affairs, Professor of Russian
Povost Skomp is a leading expert in Russian languages and literature. In addition to her background in Slavic, East European and Eurasian Studies, Skomp has extensive experience in faculty development, curriculum management, inclusion and diversity, grants, research and faculty-led study abroad. At The University of the South (Sewanee), she helped develop eight successive years of Fulbright recipients through active advising.
Education
PhD, Russian, University College London, United Kingdom
BA, Slavic languages and literatures, Indiana University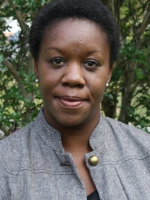 Joanne Harris-Duff
Director of Diversity and Inclusion
Joanne Harris-Duff serves as the Director of Diversity and Inclusion. Joanne received her bachelor's degree in English from Bridgewater College and a master's degree in social sciences from Hollins University. Prior to coming to Stetson University, Joanne was the Director of Diversity Education and Advocacy at her alma mater, Bridgewater College in Virginia.

Joanne has a long history of supporting students in creating cultural programs and initiatives aimed at educating, embracing and celebrating diversity and encouraging inclusion excellence.
While at Bridgewater, she assisted students in creating five new cultural student organizations, and she created the first early-orientation program aimed at increasing retention of first-generation students and students of color. The program has been Bridgewater's most successful retention program to date and resulted in a 96 percent retention rate of students enrolled in the program for 2016.
Before working at Bridgewater College, Harris-Duff was the director of Diversity and Advocacy at Mary Baldwin University in Virginia from 2013-2015. While there, she led two successful LGBTQ initiatives which helped the college be recognized as the most LGBTQ-Friendly College in Virginia.
In 2013, she and her spouse, Jessica, were named plaintiffs in a class-action lawsuit challenging Virginia's ban on marriage for same-sex couples. Her publication entitled "Just Like Other Couples — But Without Rights" details her family's journey toward winning the right to marry in Virginia. They are the proud parents of two active children. Joanne sites her mother as being the inspiration for her work in social justice and change, stating, "I am who I am because of her."
Education
BA, English, Bridgewater College
MS, Social Science, Hollins University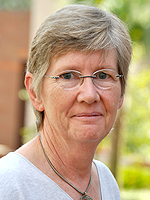 Elisabeth Poeter
Associate Professor of World Languages and Cultures (German) | Director of Gender Studies
Elisabeth Poeter, PhD, a native of Germany, came to the U.S. in 1975. She began her second educational career at Sacramento City College where she discovered her interest in foreign language and literature studies.
Poeter spent one year at the University of Barcelona as part of her undergraduate studies in Spanish before completing her final degree in German Studies at the University of California at Berkeley. She taught at UC Berkeley, Mills College and Bucknell University before joining the Stetson University faculty in the Department of World Languages and Cultures in 1995. During her tenure at Stetson University, she spent one year at the Pädagogische Hochschule (University of Education) in Freiburg, Germany where she taught courses on German women's literature and literature for children and young adults.
At Stetson University, she serves as director of the Gender Studies Program and as co-director of the university's summer program in Freiburg, Germany. She has been the recipient of the Jane Heman Language Professor Stipend and the William Hugh McEniry Award for Excellence in Teaching.
Education
PhD, German studies, University of California at Berkeley
MA, comparative literature, German and Spanish, University of California at Berkeley
BA, Spanish language and literature, University of California at Davis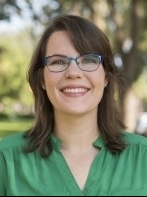 Savannah-Jane Griffin
Executive Director of Community Engagement & Inclusive Excellence
Savannah-Jane Griffin serves as the Executive Director of Community Engagement and Inclusive Excellence and Professor in the First-Year Seminar Program at Stetson University. She leads and manages the campus's efforts in community engagement, diversity and inclusion, and religious and spiritual life. She has ten years of higher education experience focusing on community-engaged learning, campus-community partnership development, social justice education, strength-based leadership, and nonprofit leadership. She has been nationally recognized for her work integrating community engagement across the curriculum and co-curriculum. She has facilitated regional faculty development institutes that guide faculty through the process of incorporating community-engaged learning into their courses. Savannah-Jane holds a Master's in Business Administration with a focus in Management from Stetson University, with her degrees she has consulted with many non-profit organizations and higher education departments facilitating strategic planning and strengths-based leadership seminars. She serves as the Vice President on the Mainstreet DeLand Association Board, Board member of the Greater Union Life Center, and has served as a Bonner National Fellow. Savannah-Jane has a passion for empowering individuals to use their strengths to create positive change in our local and global communities.
Education
MBA Stetson University
BBA, Management, Stetson University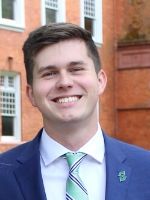 George Alderman
Student Government Association President
George Alderman is a Junior Political Science Major from Hollywood. He is currently serving as President of the Student Government Association, having taken office in April of 2019. On SGA, he served as a Senator for the Class of 2021 for two years, serving on the Committee on Academic Affairs and the Committee on Diversity and Inclusion, as well as serving as the liaison to the Honor System Council. George is also the President of the 2019-2020 Floyd M. Riddick Model United States Senate, and is a member of Greek Life. After he graduates from Stetson, he plans on going to Law School and starting a career in politics and public service.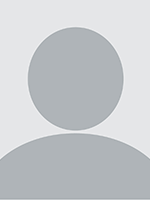 Danielle Shelburne
Head Coach, Women's Golf
Danielle Shelburne returned to the Stetson women's golf family in August, 2016, as assistant coach. She was promoted to interim head coach of the Hatters women's golf program on January 4, 2017, following the retirement of Floyd Kerr. She was named permanent head coach for the Hatters on May 26, 2017.

During the spring season in 2017, while serving as interim head coach, Shelburne led the Hatters to their first tournament title since 2012 when Stetson won the Drake Bulldog Florida Invitational. Also during that first spring, she had two players - Eilidh Watson and Kristine Odaiyar - earn medalist honors and separate events.

During her first full season, she led the Hatters to a trio of top-three team finishes, including a third place in the ASUN Championship. Stetson players earned a total of 12 top 10 finishes during the year, including six top-fives.

Following the season she had the opportunity to attend the Women's Coaches Academy in Denver, Col. The Academy is run by the Alliance of Women Coaches and provides female coaches from all sports, all divisions to come together for a four-day conference.

The program during the conference is rigorous but inspiring. The Academy covers a variety of topics from personal values, team culture, Title IX, diversity and inclusion.

In addition to the Coaches Academy in Colorado, she also traveled to China to participate in Shelburne also participated in June of 2018 at a golf camp for youth players held in Shanghai, along with the head coaches from four other American universities.

Since graduating from Stetson in 2010, she competed on the Futures Tour and Canadian Tour. After her playing career, she went to working in Dallas, Texas, as the Pro Shop Manager/Assistant Golf Professional at The Clubs of Prestonwood. Shelburne is currently working on her PGA Class A certification.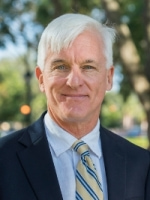 Bill Andrews
Associate Professor of Management
Dr. Andrews is an associate professor of management at Stetson University. His primary teaching interests are venture capital and entrepreneurship, strategic management, and international business at the graduate and undergraduate levels. He has been published on these and other topics in a number of academic journals and is on the editorial board of the Case Research Journal.
He is a certified financial manager (CFM) with the Institute of Management Accountants and was formerly a certified mergers and acquisitions advisor with the Association of Mergers and Acquisitions Advisors. He is an active participant in the Florida Venture (capital) Forum and advises scalable start-ups on capital raising and competitive strategies.
Education
PhD, strategy, University of Georgia
MIM., international management, Thunderbird School of Management
BBA, general/international business, University of Georgia