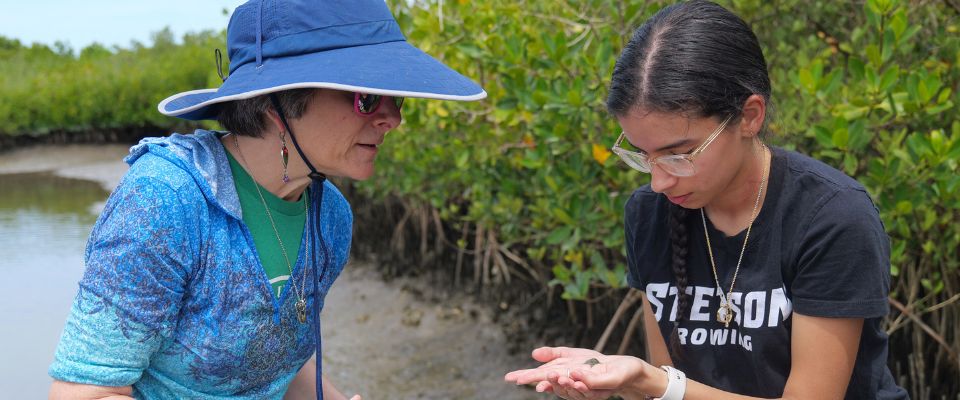 Aquatic and Marine Biology
Stetson University's Aquatic and Marine Biology majors become well-versed in the issues facing freshwater and marine ecosystems. Our convenient Florida location provides ready access to many different bodies of water, in which students will have the opportunity to visit and conduct research projects.
Why Aquatic and Marine Biology at Stetson University?
Students who major in Aquatic and Marine Biology gain a scientific understanding of life in both aquatic (freshwater) and marine (saltwater) environments. Senior research projects in this field have included studies of lateral line development in salamanders, the nesting ecology of freshwater and sea turtles, the impact of artificial reef design on fish abundance, the population biology of an endangered species of snail, spring fish ecology and manatee distribution, and mortality.
Students can also take advantage of Stetson's membership in the Marine Science Education Consortium for a summer or semester of study at the Duke University Marine Laboratory.
Learn more about the Department of Biology.
Related Programs: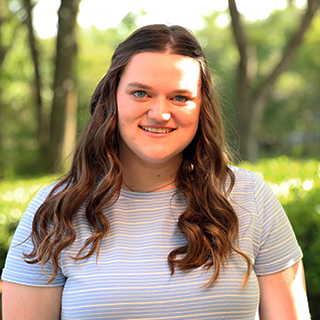 "I choose Stetson because I knew I could grow as a person here, but still do all the things I love. Everyone is so nice and positive, and it felt like it could be where I found a second family. I have loved the new opportunities presented to me and the close connections I have made with others."
Laura Jones '22 Aquatic and Marine Biology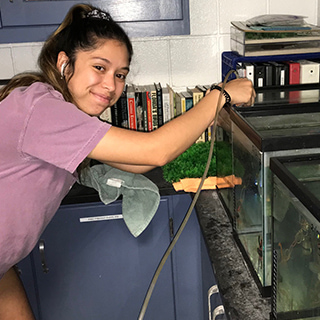 "Each class teaches you something different. I took a marine vertebrate class, and we learned about animals that live in the ocean, which helped me when I did an internship at the Marine Discovery Center."
Verania Sosa '22 Aquatic and Marine Biology
Career Outcomes
Stetson Aquatic and Marine Biology majors are trained to be scientists. Many graduates pursue advanced degrees leading to careers in biological research, environmental science and conservation. Others pursue careers in the health professions.
Aquatic and Marine Biology students are prepared for many pivotal roles, including:
Education and restoration specialist
Teacher
County environmental manager
Lab technician (water quality, DNA analyst)
Fisheries biologist
Many students go on to continue their studies, focusing particularly on the following fields:
Marine science
Shark biology
Fisheries science
Veterinary school
Pharmacy school
The following are organizations that have recruited graduates of our program: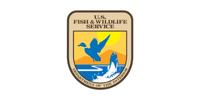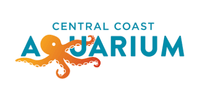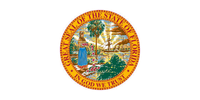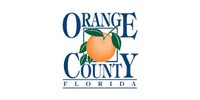 Students must meet General Education Requirements in addition to specific requirements within the major area of study.
See for yourself why Stetson continues to be a top spot for learning and exploring.
Visit
Learn more about the tools you can tap into to make your college experience affordable.
Explore