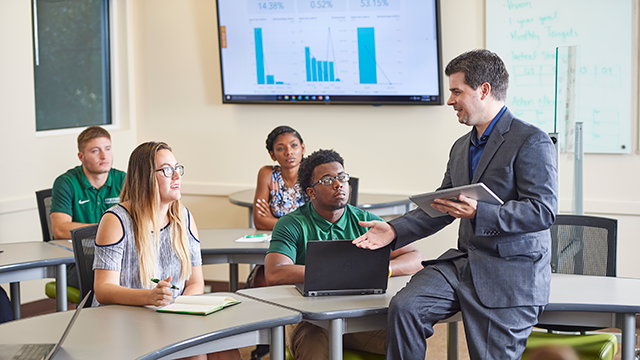 Department of Business Systems and Analytics
With ever-increasing amounts of data, organizations are identifying the importance of Business Intelligence and Analytics (BIA) for decision-making. Gartner recognized BIA as one of the fastest-growing trends in information and communication technology (ICT). To realize the full potential of these technologies, organizations require well-trained and educated management and analytic subject matter experts to transform data and results into actionable information for decisions. A McKinsey Global Institute report identified that the U.S. will need 1.5 million data-savvy managers and analysts and will soon face a shortfall of 140,000-190,000 analytics workers.
The Business Systems and Analytics (BSAN) and Applied Statistics programs both combine a strong business component with an in-depth study of state-of-the-art technology to prepare students for careers in business intelligence and analytics.
Career and experientially-oriented, the programs provide opportunities for internships and many other real-world experiences through the Center for Business Intelligence and Analytics.