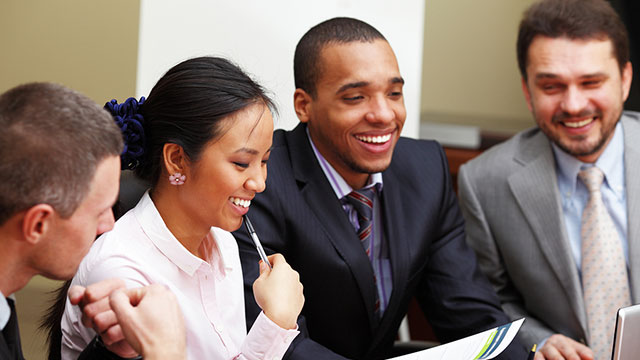 Student Opportunities
Internships
The Department of Business Systems and Analytics provides an internship program for students who meet the eligibility requirements stated below.
To be eligible to participate in the BSAN Internship Program, a student must satisfactorily meet all of the following criteria:
Minimum of at least a junior standing
Possess at least a 2.5 cumulative grade point average (overall and BSAN or BA major)
Be a declared BSAN or BA major
Intern in an organization that is not owned/operated by an immediate family member or relative
Certify that the internship experience is temporary and educationally relevant
Work a minimum of 120 hours in a position that enhances business skills and knowledge during internship (clerical positions will not qualify)
Have no prior DIS/business internship, for academic credit, during your time at Stetson University
Intern in a job directly related to the areas of decision information sciences, statistics, analytics and/or business
Satisfactorily complete and submit all internship forms and the internship report in a timely manner to your internship advisor
Students meeting the minimum requirements are not guaranteed acceptance into the internship program. Final approval regarding an individual student's acceptance into this program is determined by the department chair.
Pick up an internship packet from the administrative assistant in the department office (LBC, fifth floor).
Identify and meet with an internship advisor of your choice to discuss and sign off on your internship proposal. Typically, this faculty member would teach a course with content directly related to your internship. The advisor may not be an adjunct faculty member.
Complete the BSAN Internship Application and submit it to your advisor (with a copy to Dr. Augustine) at least one week prior to the registration advisory period for the term in which the internship is proposed. Once approved by your internship advisor and Dr. Augustine, register for the internship class. Summer interns will pay for the course on a per credit hour basis at the summer school rate.
Assure that your supervisor completes the Employer Application Form and forwards this document to your internship advisor no later than two weeks prior to the end of the semester term. Have your supervisor mail the form to the following: [name of faculty member], BSAN Internship Advisor, School of Business Administration, Stetson University, 421 N. Woodland Blvd., Unit 8398, DeLand, FL 32723.
Complete the Student Evaluation Form and submit to your internship advisor no later than one week before the semester ends.
Submit the internship report, as required, to your faculty internship advisor no later than one week before the semester ends. The internship report will generally be three to five double-spaced pages and will describe your internship activities, what you have learned, and how you believe your internship will impact your future academic and/or business career.
Contact your faculty internship advisor for an exit interview appointment. Participate in an internship exit interview with your faculty internship advisor. The Student Evaluation Form and term paper should be submitted in advance of the interview to ensure that your advisor has had the opportunity to review both prior to the exit interview time.
The internship advisor completes a final form, with a copy of all four forms and the term paper provided to the department administrative assistant. The internship advisor submits the student's grade.
Career Opportunities in Marketing
Marketing is a very broad field, and career opportunities are limited only by a student's ambition. Since the 1960s, marketing has become the dominant business philosophy. Retailing gives graduates an opportunity to use marketing skills in positions like personal selling, buying and department and store management. Sales not only offers good career opportunities but is also a good stepping-stone into marketing management. Marketing research can lead to positions in research firms, advertising agencies or in-house marketing departments that need problem-solvers and information gatherers. Career opportunities are available on both the managerial and creative sides of advertising.
Stetson Marketing Association
The Stetson Marketing Association, a local chapter of the American Marketing Association, grants students access to an international professional and student membership, as well as opportunities for networking and career development. Since there is an active professional AMA chapter in Central Florida, student members of AMA can learn from and network with area professionals through their meetings.