Alumni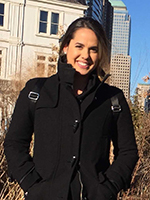 Eduarda Pavao
"Looking back, I don't see myself studying communication at any other school. The way that the communication department at Stetson University educates their students prepared me to deal with challenges that I face on a daily basis. The discussion-based classes, the relationships that I was able to build with the amazing professors and the connections that I was able to create are something that I will take with me wherever I go."
Eduarda "Duda" Pavão '17, Broadcast Coordinator, Orlando City Soccer Club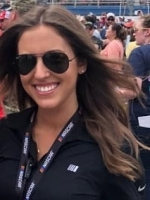 Samantha Zarek
"After graduating from Stetson University in 2017 with a major in Communication and Media Studies, I moved to the beautiful mountains of Northeast Tennessee to join the local NBC/FOX affiliate television station as a multimedia journalist/ anchor/ producer. During my time at the station I reported on news and sports, and quickly found a passion in covering motor-sports. After spending one year in television, I accepted a position on the Racing Communications team with NASCAR in Daytona Beach. I travel to about 20 of 36 races around the country and have various at-track roles including content gathering, market outreach lead, or media center lead— you can find me on pit road, in the garage, or my favorite place, in Victory Lane. Back at the office, I work on initiatives centered around regular weekly media outreach efforts and content available for television affiliates around the country, among other responsibilities.
I look back at my time at Stetson's Communication and Media Studies department and smile. I would not be where I am today without the outstanding education and support of my professors. My experience in Stetson University's Communication and Media Studies department prepared me for my career through quality classroom education, leadership opportunities, and excellent resources. I am now able to approach my professional life with a well-rounded and deeper understanding in the field of communications. Each class was enriched with a plethora of value, and set me on the path to establishing myself in my dream career."
Samantha Zarek '17, Senior Coordinator, Racing Communications, NASCAR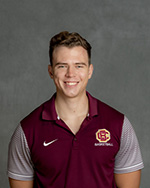 Bryce Hoynoski
"I thoroughly enjoyed pursuing my Communications degree at Stetson. I felt each professor brought something new and challenged me in ways that I have already seen pay off in the professional world. Classes were demanding but worthwhile, and I felt that each added a new tool or perspective to my arsenal as a writer, speaker, media consumer and as a person."
Bryce Hoynoski, Bethune-Cookman, Assistant Director of Athletic Communications