Grants, Sponsored Research and Strategic Initiatives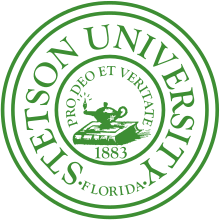 The primary role of the Office of Grants, Sponsored Research, and Strategic Initiatives is to support the university's faculty and student research, scholarships and strategic projects (e.g., campus-wide initiatives). The office assists faculty, students and staff in their efforts to achieve funding. We research and identify funding opportunities including government, private foundations and corporate entities. Our goal is to develop a university culture that encourages, supports and advances grant seeking and success.
We can assist with:
Researching and identifying funding opportunities, developing and reviewing proposals, interpreting guidelines and contacting and establishing relationships with grant-making organizations, including assistance when contacting a program officer.
Creating collaborative opportunities between university departments
Whatever your research needs, we can help. We will run searches anytime you are looking for a particular grant opportunity.
If you're starting work on a proposal to an external entity such as a foundation or government agency, please read the instructions to the First Alert Policy and the External Grant Form, and then contact either Carol Buckels at cbuckels@stetson.edu or Sidney Johnston at sjohnsto@stetson.edu in the Grants Office for assistance.