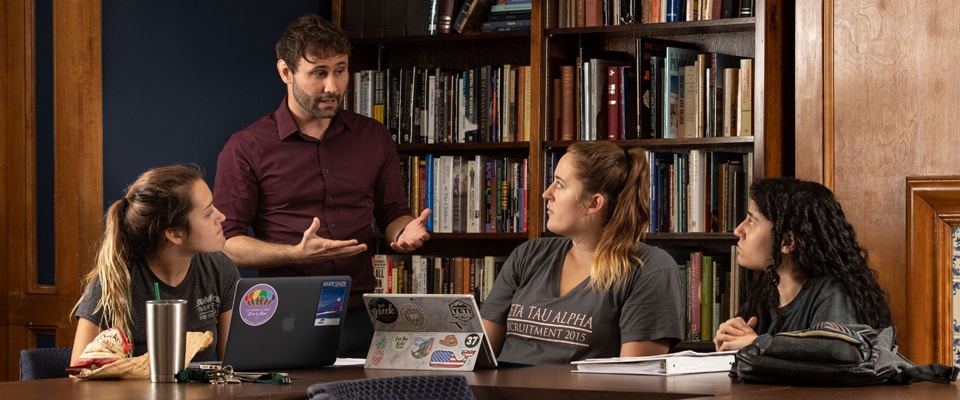 Religious Studies
With a major or minor in Stetson's Religious Studies program, you will receive the knowledge and skills necessary to pursue continued graduate/professional study, along with a wide variety of careers by virtue of gaining strong reasoning and analytical skills and excellent writing and communication skills.
Why Religious Studies at Stetson University?
Stetson's Religious Studies program is inherently multidisciplinary, encompassing social-scientific, literary, linguistic, historical, cross-cultural and theological methods of inquiry. In addition to regular classroom study, Stetson's Religious Studies program offers several opportunities in which faculty lead travel courses that may include visits to Israel, Egypt, Jordan, Turkey, Greece, England, France, Spain and more.
Learn more about the Department of Religious Studies.
Related Programs:
"Perhaps the most memorable aspect of being a Religious Studies major at Stetson was the one-on-one attention each faculty member gave me as a student. Even years later, the Religious Studies faculty and staff feel like my second family, helping me develop into a forward thinker and encouraging me to pursue a life path that makes a true impact in this world."
Amy Bucciarelli '03 Religious Studies, Assistant Director, University of Florida's Center for Arts in Medicine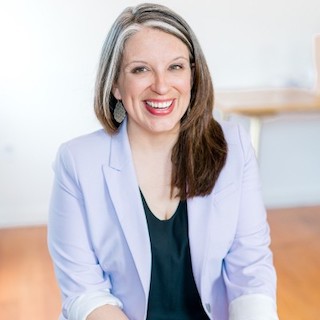 "My time as a Religious Studies major taught me how to think — how to examine and engage my faith and the world around me with fresh eyes and through multiple lenses. Academically rigorous, Stetson prepared me to continue my education in a competitive graduate school environment while surrounding me with a rich community of friends, mentors and colleagues."
Jamie Lynn Haskins '06 Religious Studies, Chaplain for Spiritual Life and Communications Director, University of Richmond
Career Outcomes
Stetson students with a degree in Religious Studies find themselves with diverse career paths within the religious sector. In addition, the knowledge, talents and skills you develop are also very much in demand in multiple industry sectors, including community leadership, law, medicine, education and business.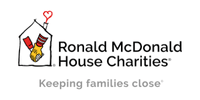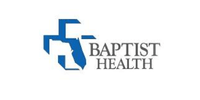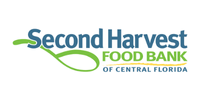 Christopher Bell, PhD, University of Virginia
Sam Houston, PhD, Florida State University
Carmen Palmer, PhD, University of St. Michael's College
Phillip Lucas, PhD, University of California at Santa Barbara
D. Dixon Sutherland, Emeritus
Donald Musser, Emeritus
Pursuing a major or minor in Religious Studies allows you to explore the most important questions and issues for human society. Simultaneously, you learn the critical thinking and communication skills that will be important for success in whatever career you choose. Students must complete the General Education Requirements of the College of Arts & Sciences, along with the requirements of the Social Science major.
See for yourself why Stetson continues to be a top spot for learning and exploring.
Visit
Learn more about the tools you can tap into to make your college experience affordable.
Explore