Eligibility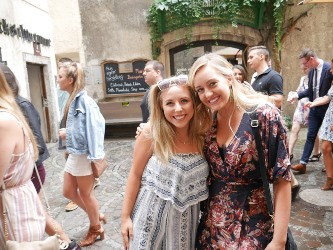 Students who should apply to the programs
Are mature - ready to live and study independently in Europe
Need one or two courses
Want a first-rate, small class, educational experience offered by an accredited university
Are prepared to study hard and learn through exploration
Stetson University policy states that students studying abroad must have a minimum overall GPA of 2.5 and an acceptable conduct record. Conduct records will be checked for all applicants.
If you do not currently attend Stetson University as a full-time student, you may enroll with the university as a transient student for the Stetson University Summer Innsbruck Program. The program coordinator will facilitate your application and registration.
Innsbruck Leaders
Applicants to Innsbruck Leaders should note that interest in outdoor physical activities such as hiking is encouraged. Many aspects of the leadership course will take place outdoors in an experiential environment.