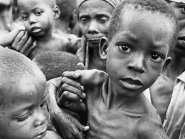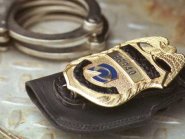 Recent Student Research Projects
Titles of select senior research theses completed in partial fulfillment of the Sociology major requirements:
The Social Demographics of Suicide
S. Dale, 2002
Characteristics of Advanced-Level and Regular-Level Classrooms and their Relationship with Students' Selected Demographic Variables
Z. Gomez, 2002
Advertisements and Stereotypes: A Content Analysis In Three Types of Women's Magazines
S. Smith, 2001
The Quick and the Dead: A Sociological Autopsy of the Medical Examiner's Office
S. Connell, 2001
Why College Students Drink: Perceptions of Awards and Consequences in Relation to Alcohol Use
P. Reynolds, 2001
A Qualitative Study: The Dynamics and Outcomes of Child Custody Arrangements in Divorce Mediations
A. Janson, 2001
The Effects of the Death of a Spouse on the Behavior of the Surviving Spouse
C. Cloaninger, 1998
Physician "Non-Nocere" (Do No Harm): Perceptions of the Problem of Iatrogenesis Among Physicians and Nurses
J. Nesheiwat, 1997
Some Sociological and Psychological Effects of the Oklahoma City Bombing Response on Oklahoma City Firefighters
A. Boudreaux, 1996
Language Retention Among the Desert River Native Americans: A Study of Social Factors Leading to Linguistic Change
S. Ulfelts, 1986
Sociology and Anthropology Awards
The Durkheim Prize for Research Excellence in Sociology
The Department of Sociology and Anthropology grants this award for a truly outstanding senior research thesis in sociology, but it is not awarded every year. The award includes a monetary prize, a student membership to the American Sociological Association, and the student's name on a plaque. The department's sociology faculty members select the honoree.
The Joel Stanton Wright Sociology and Anthropology Senior Thesis Award for the Best Senior Research Project
The faculty members in the Department of Sociology and Anthropology select the best senior thesis to recognize for this award. The award includes a monetary prize and the student's name on a plaque.
Contact the department's chair, Dr. Diane Everett, by email at [email protected], or by phone: at 386-822-7244.