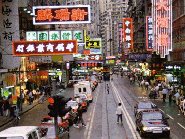 Sociology and Anthropology
Dear Visitors,
On behalf of our faculty, staff and students, welcome to the Department of Sociology and Anthropology!
Renowned external sociologists who have evaluated the department have given it high praise for its curriculum, scholarly collaboration with students, and university and community service. Many of our majors and minors are leaders at Stetson who form and lead student organizations and excel in their academic work, culminating in conference presentations and awards. Indeed, one of our recent graduates won a prestigious national award from the American Sociological Association for writing the "Best Student Paper" in a crowded field of undergraduate and graduate student paper submissions. Also, a growing number of our students are getting their opinions published in large circulation newspapers, like the Daytona Beach News-Journal and the Orlando Sentinel, and are themselves making the news through their activities in and out of the classroom.
To learn more about us, feel free to browse our website pages. Our website includes a list of ten reasons to major or minor in Sociology at Stetson, descriptions of our faculty and courses, a list of recent student senior thesis titles, an alumni/ae
If you have any questions about majoring or minoring in Sociology or minoring in Anthropology, courses, faculty, or programs -- feel free to contact us personally.

Sincerely,
Rachel Core Ph. D.
Diane Everett, PhD
Sharmaine Jackson, Ph. D.
Sven L. Smith Ph. D.
Zenta E. Gomez Auyong Ph. D.
Ana Servigna, Ph. D.
Dr. Diane Everett, Ph. D., Department Chair
Email: ddeveret@stetson.edu Phone: 386-822-7244