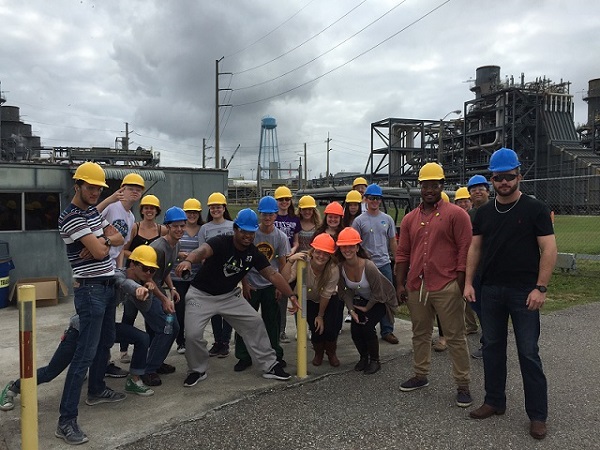 Environmental Science and Studies
Our Program
Environmental Science
Students graduating from Stetson University with a BS degree in Environmental Science or a BA degree in Environmental Studies will work within solid ethical and scientific frameworks to make well-supported decisions to protect natural resources, develop innovative solutions for environmental problems, and exhibit bold leadership skills for environmental change. They will communicate clearly and accurately, both orally and in writing, about the challenges and opportunities for humans to live sustainably within the limits of the Earth's natural systems.
BS in Environmental Science tracks:
Natural Resource Conservation—for students who want to protect species and habitats, who will need a stronger foundation in policy and spatial analysis than a biology major would have.
Environmental Chemistry—for students who aim to work in agencies or environmental consulting firms to tackle problems of air and water pollution, waste management, or renewable energy.
Geospatial Analysis—for students who are preparing for careers in planning or in agencies, consulting firms, and non-profits that address land-use issues, demography, and other spatial perspectives.
BA in Environmental Studies tracks:
Environmental Policy and Economics—for students interested in careers in environmental law, policy development, non-profits, and planning.
Environmental Art and Communication—for students interested in leading culture change through art, communication and marketing, and who will pursue careers in non-profits, for-profits, and agencies with strong public education goals.
Cultural Geography—for students who are interested in studying the local and global aspects of human cultures as they are defined by the environment, and who will pursue careers in non-profits, agencies, and foreign service.
The environmental science faculty come from 11 departments in natural sciences, social sciences and humanities. The faculty is involved in diverse projects, including reforestation in Latin America, greenhouse gas and sustainability auditing, cultural conservation among the Maya, limnology research, native plant ecology, American cultural studies, and herpetology. The faculty is dedicated to active and experiential learning programs involving fieldwork, both in Central Florida and abroad. For more information, you may contact the department chair.
Department Chair
Useful Links