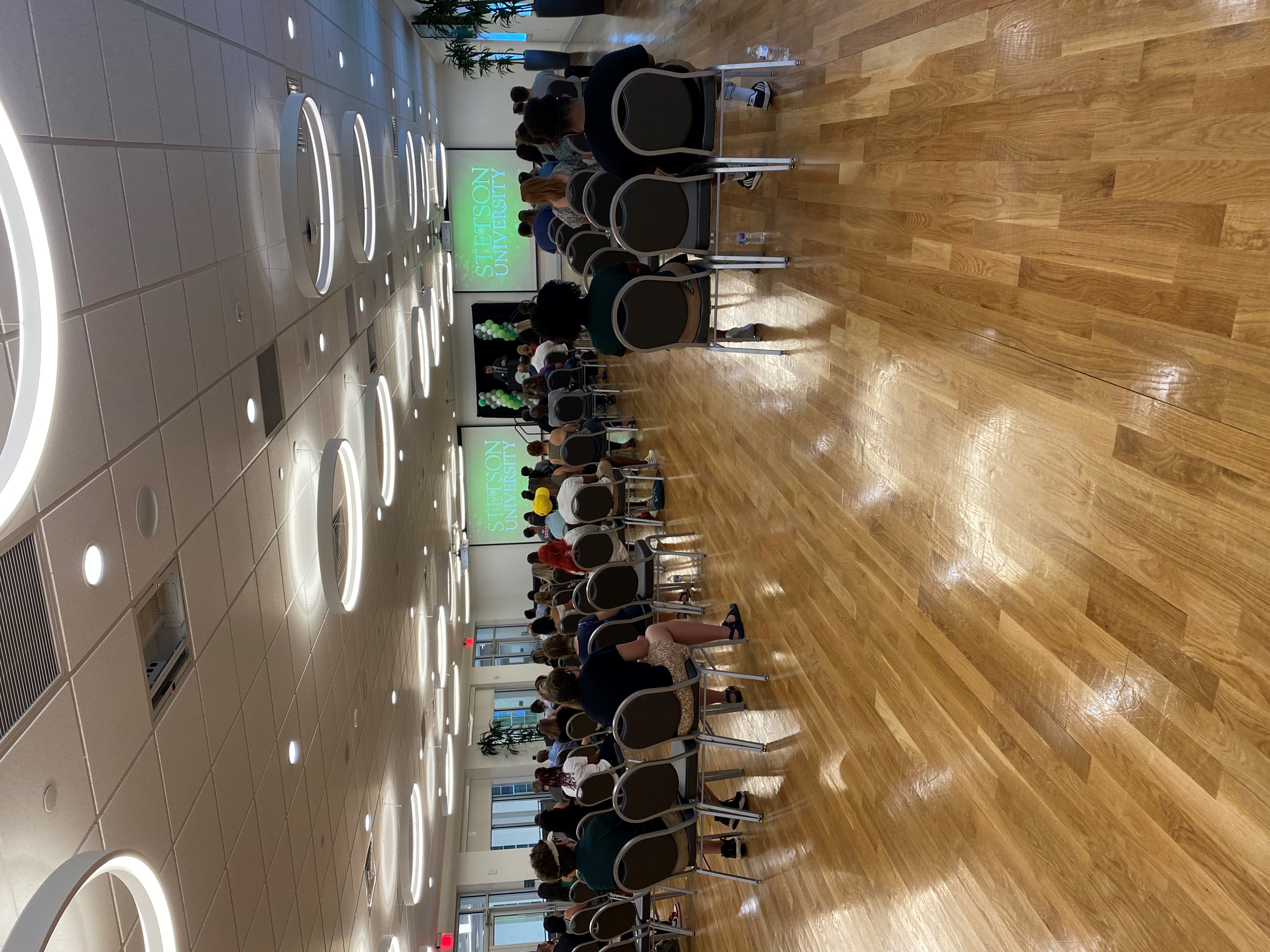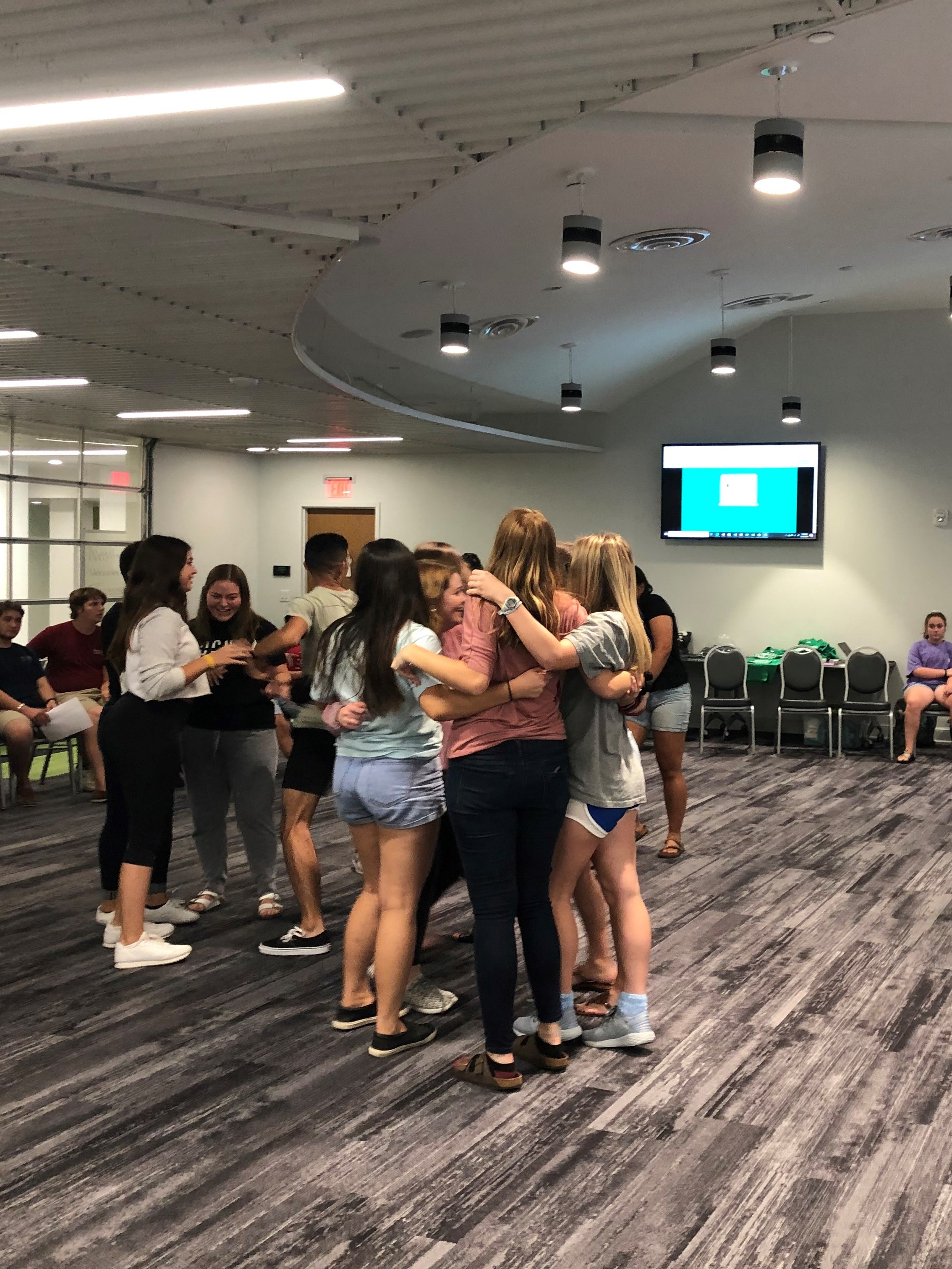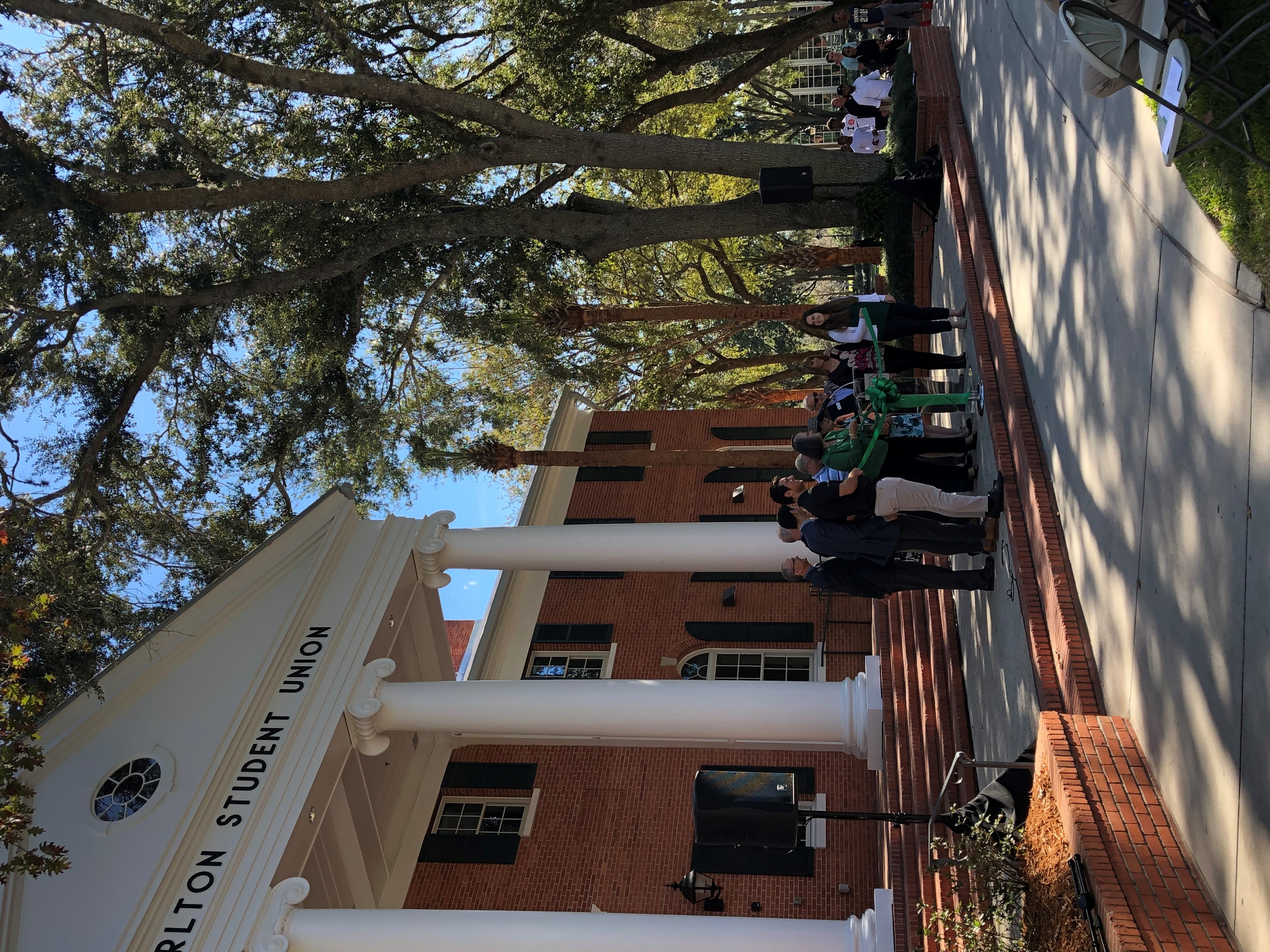 Throughout the Carlton Student Union Building, there are many different opportunities for reservations to host events, facilitate meetings, and gather with fellow Hatters within our CUB. As you explore the many opportunites available, it is important to think about the goals of your reservation to find the opportunity that will work best for you and your fellow Hatters.
Room Reservations - The CUB offers many different spaces available for meetings, events, and gathering throughout the year for our Stetson community. To place a reservation in the CUB, visit the Stetson Calendar of Event - DeLand Campus, select request event in the top right corner, and complete the request form for the event space(s) that you which to request in the CUB.

Please remember that all reservations must be submitted at least two weeks before the event.
Once your reservation is received, it will be reviewed by our department and you will receive an approval or denial.
If you are a student organization or department program, remember to complete the event registration process through Engage.
And please note that reservations for fall 2022 on will not begin to be reviewed until July 1, 2022.

CUB Tabling - On week days from 10:00 a.m. - 2:00 p.m., tabling is offered as a way for student organizations, department programs, and departments to market, education, and recruit students for amazing opportunities at Stetson University. Student organizations and department programs have the ability to register for CUB tabling with the event registration process through Engage, but because not all departments on campus have engage portals on Engage, we have created a CUB tabling registration form just for departments. CUB Tabling reservations must be submitted at least one week before the desired tabling date.
Event Tech Reservations - For some events groups may need additional technology that can be rented out for short periods of time. To explore technology that is currently available for rental and the requirements for rental, please explore the CUB Event Tech Reservation Form.
As you continue to prepare for your event, where it ends up being hosted in the CUB or another location, please make sure to explore the our University Event Resources and Planning and Funding Events for Student Organizations.
If you have any specific questions about reservations within the CUB, please email [email protected].