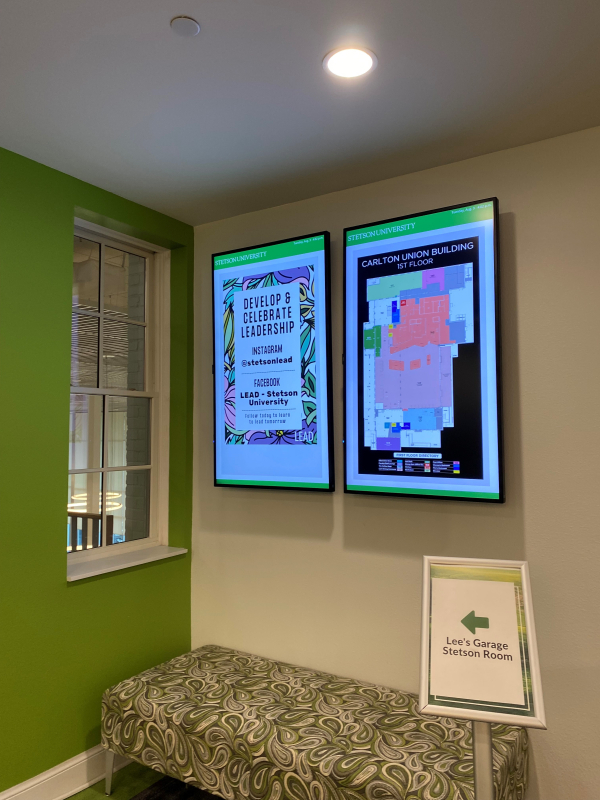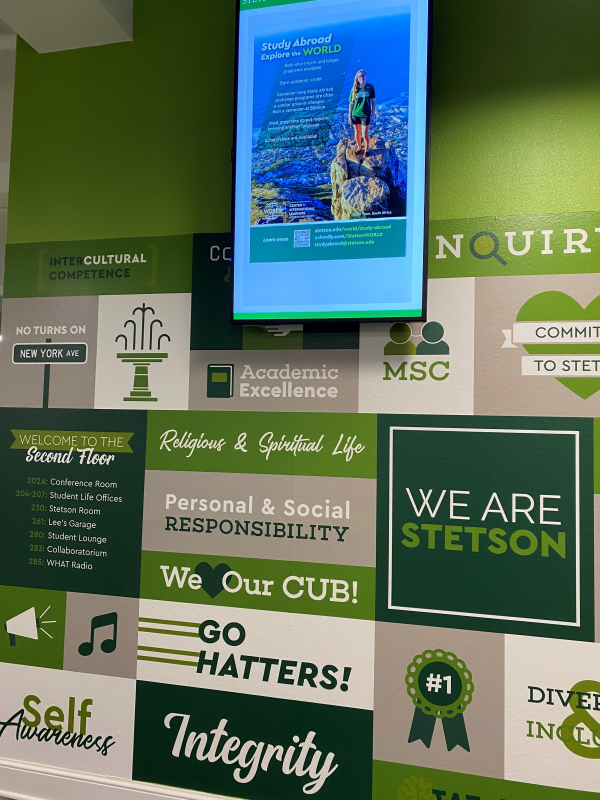 CUB Marketing
Throughout the Carlton Student Union, we are excited to promote initiatives and opportunities driven by our university to make Stetson the amazing community that it is! Learn about all of the opportunities to market throughout the CUB and also learn about important marketing policies that helps create a welcoming environment throughout this space.
Bulletin Boards and Poster Holders
Are you trying to promote a university event or initiative? Print a poster to have it hung on a bulletin board or in a poster holder in the CUB. Here are important guidelines to follow:
Digital Billboards
If you are looking for a free and technology centered way to market in the CUB, check out the many digital billboards located throughout the CUB. Here are important guidelines to follow:
CUB Banner Space
Banner Space is available over the CUB steps to market major events and initiatives at Stetson University
CUB A-Frame
If you would like to market prominently on the CUB steps, consider reserving space for an A-Frame. You can either provide your own or utilize an A-Frame provided for use through the CUB.
CUB Marketing Policies
The CUB is focused on creating a supportive environment for the many Hatters that come through our building every day so we work together to make sure that we create that environment through everything we do including marketing. Here are important guidelines to follow as you market throughout the CUB:
For questions about marketing in the Carlton Student Union Building, reach out to [email protected] for help.