Fast Track Programs: Save Time and Money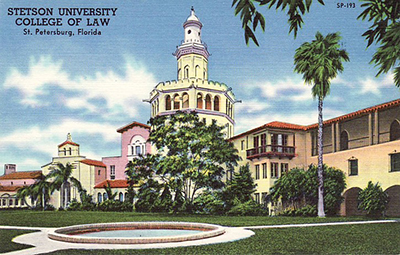 All Stetson University undergraduates interested in legal careers benefit from the strong relationship between undergraduate faculty in DeLand and law faculty at the College of Law in Gulfport and Tampa. Through collaborative effort, undergraduate and law faculty have established two noteworthy opportunities for Stetson University undergraduate students to earn a law degree: the 3+3 B.A./J.D. accelerated program and the 4+3 program with direct admission to the College of Law.
For more information on these opportunities, please contact:
T. Wayne Bailey, Ph.D.
(386) 822-7100
wbailey@stetson.edu
College of Law Admissions Office
(727) 562-7802
lawadmit@law.stetson.edu
3+3 Bachelor's/J.D. Accelerated Admission to the College of Law
Stetson University's College of Arts and Sciences, School of Business Administration and College of Law have collaborated to offer an opportunity to reduce the time required to earn both a bachelor's degree and a juris doctor (J.D.) degree.
The Accelerated 3+3 Bachelor's/J.D. Program ("3+3 Program") allows certain high-performing undergraduates from the College of Arts and Sciences and School of Business Administration to matriculate to the College of Law before completion of a bachelor's degree.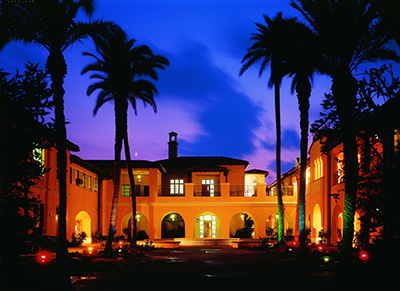 Students seeking a J.D. degree typically complete a four-year undergraduate program followed by three years of law school. The 3+3 accelerated path allows qualified students to earn both their bachelor's and J.D. degrees within six years. Students spend three years at the DeLand campus and three years at the College of Law campus in Gulfport. Students' first year in the Stetson University J.D. program will count as elective credits toward the bachelor's degree and also serves as their final year of undergraduate study.
Stetson University 3+3 students will earn their baccalaureate degree no later than the end of their fourth year (i.e., 3+1). The program will be limited to students who can complete the major requirements by the end of the third year.
The 3+3 program also provides generous scholarship support for students once they start at Stetson University, reducing the overall cost associated with obtaining both degrees. Once admitted into the 3+3 program, students will be paired with a student, graduate and/or faculty member from the Stetson University College of Law who will serve as a mentor.
Interested students must meet the program's eligibility requirements, as outlined in the Stetson University Catalog.
To be eligible, the student must meet minimum GPA and LSAT requirements. Before matriculating at the College of Law, eligible students must complete all undergraduate degree requirements except for the 31 credits that transfer from the law school.
Students interested in this accelerated program must apply to the Pre-Law Advisory Committee no later than the end of their first undergraduate semester.
4+3 Direct Admission to the College of Law
Stetson University faculty in the undergraduate program and in law encourage students with a serious interest in law to take full advantage of the undergraduate program over four years. The 4+3 program, with direct admission to the College of Law, is thus an attractive option.
Under this program, Stetson University undergraduate students are automatically admitted to the three-year J.D. program at the College of Law upon completion of the four-year baccalaureate degree with:
At least 24 course units completed at the DeLand campus
A cumulative grade point average of 3.2
A minimum score on the LSAT at the 60th percentile
Students must also meet all other admission requirements and have the recommendation of the Pre-Law Advisory Committee.