2019 Academic Affairs Summer Grants Projects
The Office of the Provost and Academic Affairs is pleased to support a competitive summer grants program for Stetson's tenured and tenure-track faculty.
Projects supported by a summer grant must contribute to the University's mission of teaching, research, and artistic development.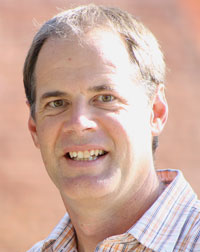 Benjamin Tanner, PhD
Sediment Archive of Seagrass Dynamics in Mosquito and Indian River Lagoons
Radiocarbon ages demonstrate that the seagrass deposits are fairly young. Findings suggest that intense algal blooms may be a more recent phenomenon related to anthropogenic inputs.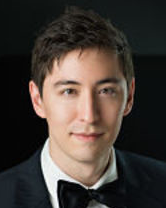 Sean Kennard, MM
Sonatas for Cello and Piano by Samuel Barber and Sergei Rachmaninoff
The Delos album for the summer grant project was recorded in August, and as of December 2019 was still undergoing post-production. The tentative release date by Delos is summer 2020.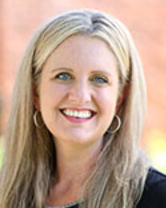 Karen Coker-Merritt, DMA
Recording Project: Songs of Occitania
With pianist Sean Kennard, MM, and recording engineer Chaz Underriner, PhD, the goals were achieved in the recording of the CD titled "CANTELOUBE: L'Arada/Chants de France." Shortly before the project began, Centaur Records agreed to officially release the recording on its label. As of December 2019, the CD booklet was being assembled, with the expected official release in early January 2020.
Nathan Wolek, PhD
Every Morning: A New Sound Installation Based on Audio Field Recordings from DeLeon Springs
Design and construction work was accomplished on a new sound installation. Also, varied portraits of sounds were collected from DeLeon Springs, with titles that included: morning conversations, manatees, swimming laps, a forest chorus, and churning shells and train.

Michael Eskenazi, PhD
Individual Differences in the Desirable Difficulty Effect During Lexical Acquisition
Results indicated that high-skill spellers were more likely to learn the spellings and meanings of novel words in the difficult font compared to the neutral font. However, font conditions had no impact on learning for low-skill spellers. Eye-movement behavior mirrored this pattern in that high-skill spellers spent more time on novel words in the difficult font than the neutral font. Low-skill spellers' difficulty with word processing meant that they needed to spend more time processing words in both fonts. There was no additional processing time left for low-skill spellers to gain an added processing benefit from the difficult font. Overall, results indicate that intentionally difficult fonts can induce a desirable difficulty effect, but only when readers are already efficiently processing words.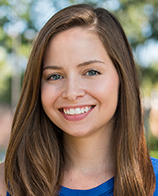 Sarah Garcia, PhD
tDCS for the Treatment of Anxiety in Young Adults
While results found no changes in anxiety between tDCS groups and between low- and high-anxiety participants, a trend was noted in one of the cognitive measures, consistent with past research on tDCS and executive functioning. Overall, results suggest that while anodal stimulation of the lDLPFC may benefit cognitive abilities for this population over several sessions, targeting psychological symptoms of anxiety likely requires stimulation over other cortex areas, possibly the right dorsolateral prefrontal cortex.