People of the Marchman Program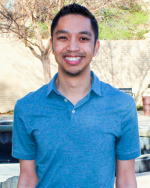 Jeremy Posadas, PhD
Hal S. Marchman Chair of Civic and Social Responsibility; Associate Professor of Religious Studies and Gender Studies
Dr. Jeremy Posadas joined Stetson University in the Marchman Chair in Fall 2022 after teaching for 11 years in North Texas. His classes and research focus on critique of social injustice and constructing a more equitable society. Prior to becoming a professor, he worked as a community organizer in the labor and LGBTQ movements.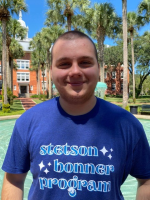 Jacob Robinson, Class of 2024
Marchman Program Assistant
Jacob Robinson is a member of the Bonner Program and part of the class of 2024 at Stetson University. He is working towards a BA in Environmental Studies and a minor in Sustainable Food Systems. Aside from academic responsibilities, he is the Marchman Program assistant and an Environmental Sustainability Fellow. His responsibilities include managing the course list for the Certificate of Community Engagement and helping with preparations for the Summer Civil Rights Travel Course.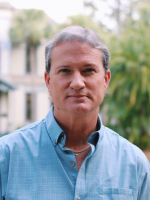 Gregory Sapp, PhD (1963-2020)
Hal. S. Marchman Chair of Civic and Social Responsibility; Professor of Religious Studies (2006-2020)
Dr. Greg Sapp, Ph.D., served as the Hal S. Marchman Chair of Civic and Social Responsibility at Stetson University from 2006-2020. Dr. Sapp, a professor of religious studies, served as the faculty advisor to the Bonner Program and was an avid supporter of the Freedom Riders summer travel course. Dr. Sapp also served as an active member of the alumni board, having earned his B.A. in Religious Studies from Stetson University in 1988. Having touched the lives of countless students and colleagues at Stetson and beyond, Dr. Sapp's legacy and commitment to civic engagement continues forward.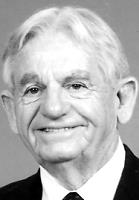 Hal S. Marchman (1919-2009)
Central Baptist Church pastor, Daytona Beach; Stetson University Class of 1950
Hal Marchman's life is indeed a powerful model. He was committed to bettering the lives of the marginalized and forgotten. His legacy is the 1993 Florida statute known as the Marchman Act: it provides for "the involuntary or voluntary assessment and stabilization of a person allegedly abusing substances like drugs or alcohol, and provides for treatment of substance abuse." His name also lives on in Stewart-Marchman-Act Behavioral Healthcare (SMA), an institution that provides comprehensive services to east Central Floridians living with addiction, mental illness or both. For many, however, Marchman is best known as the "pastor to NASCAR"; for decades his prayers, ending with his trademark "amen and shalom," started the Daytona 500, and he was always there to comfort injured drivers and their families.