People of the Marchman Program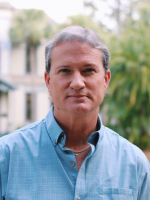 Gregory Sapp, PhD
In Memory and Honor of Dr. Gregory Sapp (1963-2020) Professor of Religious Studies; Hal. S. Marchman Chair of Civic and Social Responsibility
Dr. Greg Sapp, Ph.D., served as the Hal S. Marchman Chair of Civic and Social Responsibility at Stetson University from 2006-2020. Dr. Sapp, a professor of religious studies, served as the faculty advisor to the Bonner Program and was an avid supporter of the Freedom Riders summer travel course. Dr. Sapp also served as an active member of the alumni board, having earned his B.A. in Religious Studies from Stetson University in 1988. Having touched the lives of countless students and colleagues at Stetson and beyond, Dr. Sapp's legacy and commitment to civic engagement continues forward.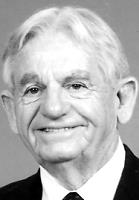 Hal S. Marchman
Central Baptist Church pastor, Daytona Beach; Stetson University Class of 1950
Hal Marchman's life is indeed a powerful model. He was committed to bettering the lives of the marginalized and forgotten. His legacy is the 1993 Florida statute known as the Marchman Act: it provides for "the involuntary or voluntary assessment and stabilization of a person allegedly abusing substances like drugs or alcohol, and provides for treatment of substance abuse." His name also lives on in Stewart-Marchman-Act Behavioral Healthcare (SMA), an institution that provides comprehensive services to east Central Floridians living with addiction, mental illness or both. For many, however, Marchman is best known as the "pastor to NASCAR"; for decades his prayers, ending with his trademark "amen and shalom," started the Daytona 500, and he was always there to comfort injured drivers and their families.
Savannah-Jane Griffin
Executive Director of Community Engagement and Inclusive Excellence
Savannah-Jane Griffin serves as the Executive Director of Community Engagement and Inclusive Excellence and Professor in the First-Year Seminar Program at Stetson University. She partners closely with the Marchman Chair for Civic and Social Responsibility in advancing community-engaged learning at Stetson University. She leads and manages campus efforts in community engagement, diversity and inclusion, and religious and spiritual life. She has thirteen years of higher education experience focusing on community-engaged learning, campus-community partnership development, social justice education, strength-based leadership, and nonprofit leadership. She has been nationally recognized for her work integrating community engagement across the curriculum and co-curriculum. She has facilitated regional faculty development institutes that guide faculty through the process of incorporating community-engaged learning into their courses. Savannah-Jane holds a Master's in Business Administration with a focus in Management from Stetson University, with her degrees she has consulted with many non-profit organizations and higher education departments facilitating strategic planning and strengths-based leadership seminars. She serves on the MainStreet DeLand Association Board, Board member of the Greater Union Life Center, and has served as a Bonner National Fellow. Savannah-Jane has a passion for empowering individuals to use their strengths to create positive change in our local and global communities.