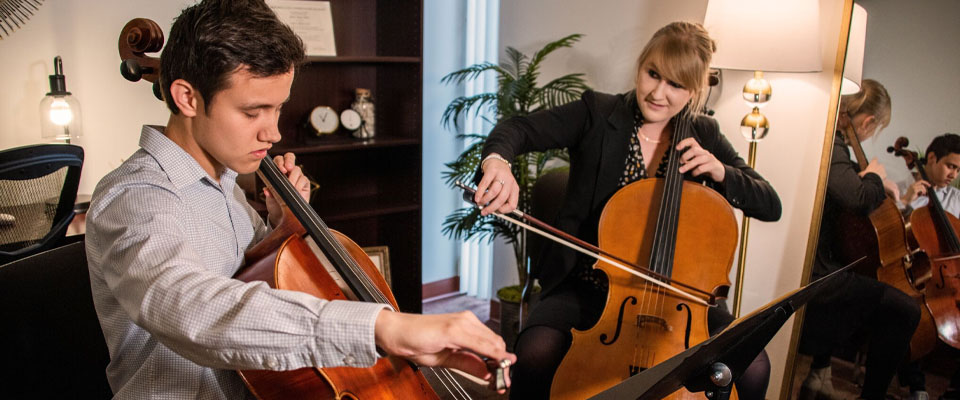 Music
Stetson's School of Music is accredited by the National Association of Schools of Music and offers a 6-to-1 student-faculty ratio, along with a wide range of award-winning ensembles and a faculty that is fully engaged and internationally active.
Why Music at Stetson University?
You will have the opportunity to grow as a performer through weekly applied study sessions with a studio professor. Also, you will gain a wide variety of training in music theory, analysis of world music, ensembles, private lessons and music appreciation. The depth of the undergraduate music experience is typically unrivaled nationwide.
Learn more about the School of Music.
Related Programs: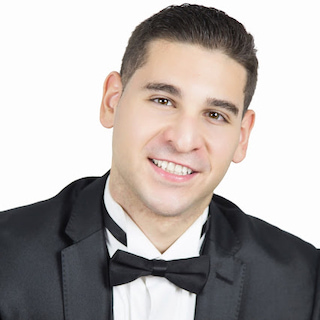 "Stetson is a school that's very high on musicianship. And so I feel that Stetson contributed a lot on that aspect of my career. Stetson is also such a choir-heavy school, and choir is very focused on phrasing, on clear diction, delivery of the text, which as a singer you can translate that to your own personal technique."
Jose (Kevin) Simerilla Romero '20 Music - Voice, award-winning tenor who in 2018 worked with the LA Opera while still a student at Stetson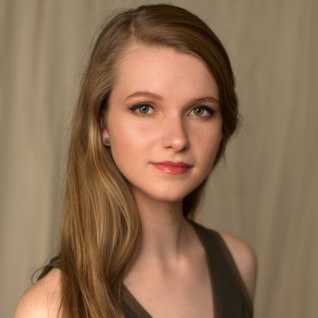 "From programming recitals with my outstanding accompanist and performing in small ensembles at downtown and on-campus events, to performing with the university choirs and opera theatre program, I had the privilege of experiencing close collaboration among the student musicians. I have grown so much from working with my wonderful peers in the School of Music and the Honors Program."
Lauren Prestifilippo '20 Music-Voice, winner of Stetson's Scholastic Award
Career Outcomes
The demand for music talent is always high, and students graduating with a Bachelor of Music degree — whether in composition, performance or theory — can enjoy numerous types of careers aligned to their specific talents and capabilities. According to the U.S. Bureau of Labor Statistics, employment of musicians and singers is projected to grow 11% through 2030, with approximately 20,800 openings for musicians and singers projected annually nationwide.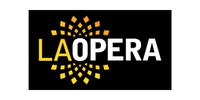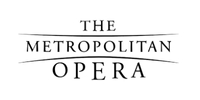 In addition to general Stetson admission requirements and academic regulations, an audition/interview is required of all School of Music applicants. The curriculum for all music majors consists of three primary elements: general education, core music courses, and a selection of classes designed for the specific major.
See for yourself why Stetson continues to be a top spot for learning and exploring.
Visit
Learn more about the tools you can tap into to make your college experience affordable.
Explore