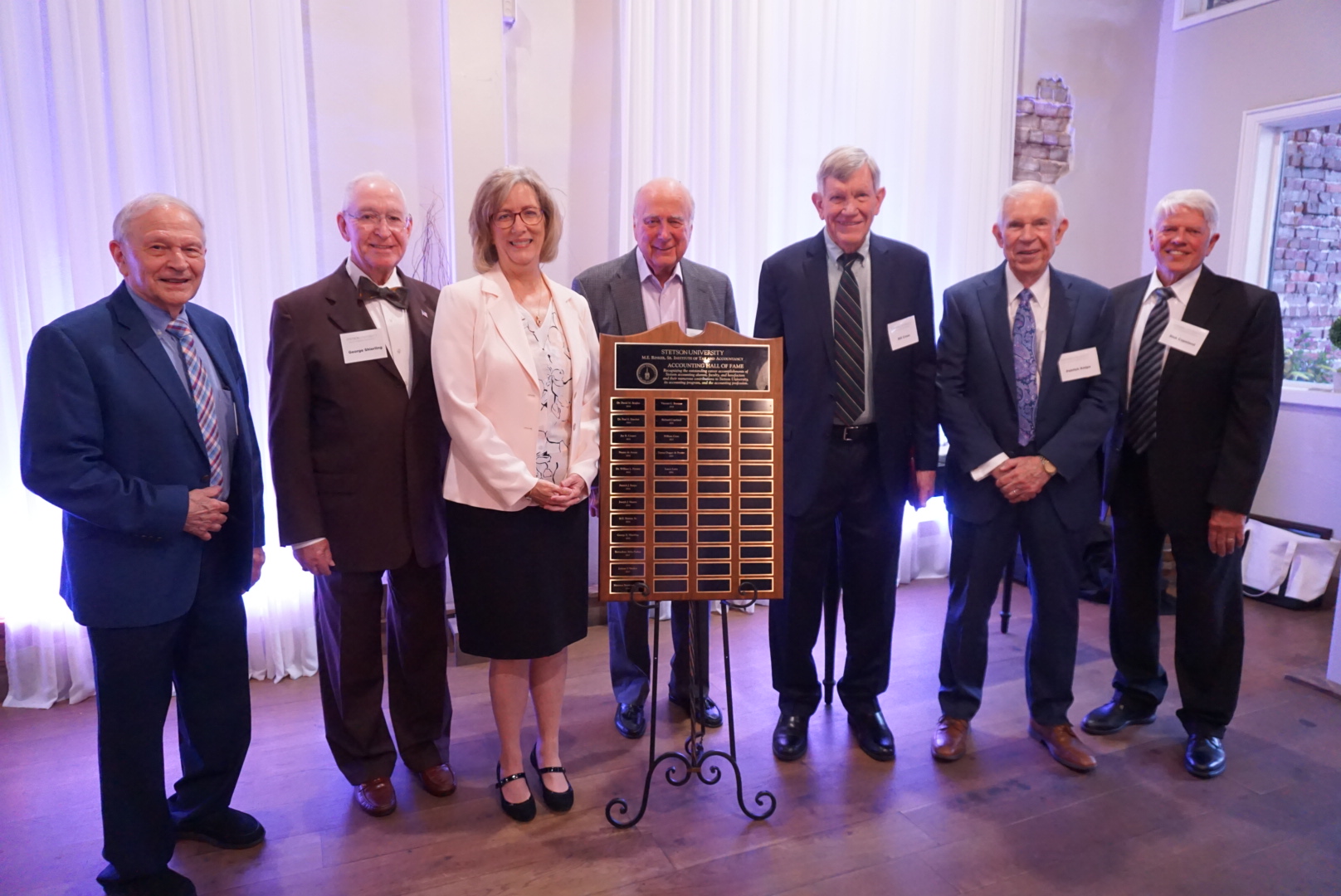 Accounting Hall of Fame
The Stetson University Accounting Hall of Fame was established to honor those retired accounting alumni, faculty and benefactors who have demonstrated significant career accomplishments, contributions to the Stetson accounting program and/or contributions to the accounting profession. The Hall of Fame was conceived by Stetson's accounting faculty, with the support of the Accounting Board of Advisers and Stetson University's administration.
The faculty, with input from the Accounting Board of Advisers and members of the Hall, carefully consider many worthy candidates. An inaugural class of nine was inducted in 2016. As many as two individuals will be inducted into the Hall each subsequent year. Each current member of the Hall has the opportunity to participate in the nomination and election of new inductees. Members of the Accounting Hall of Fame are recognized and perpetually honored through the inclusion of their name on a plaque that will reside in the M. E. Rinker, Sr. Institute of Tax and Accountancy in the Lynn Business Center.
2022 Inductees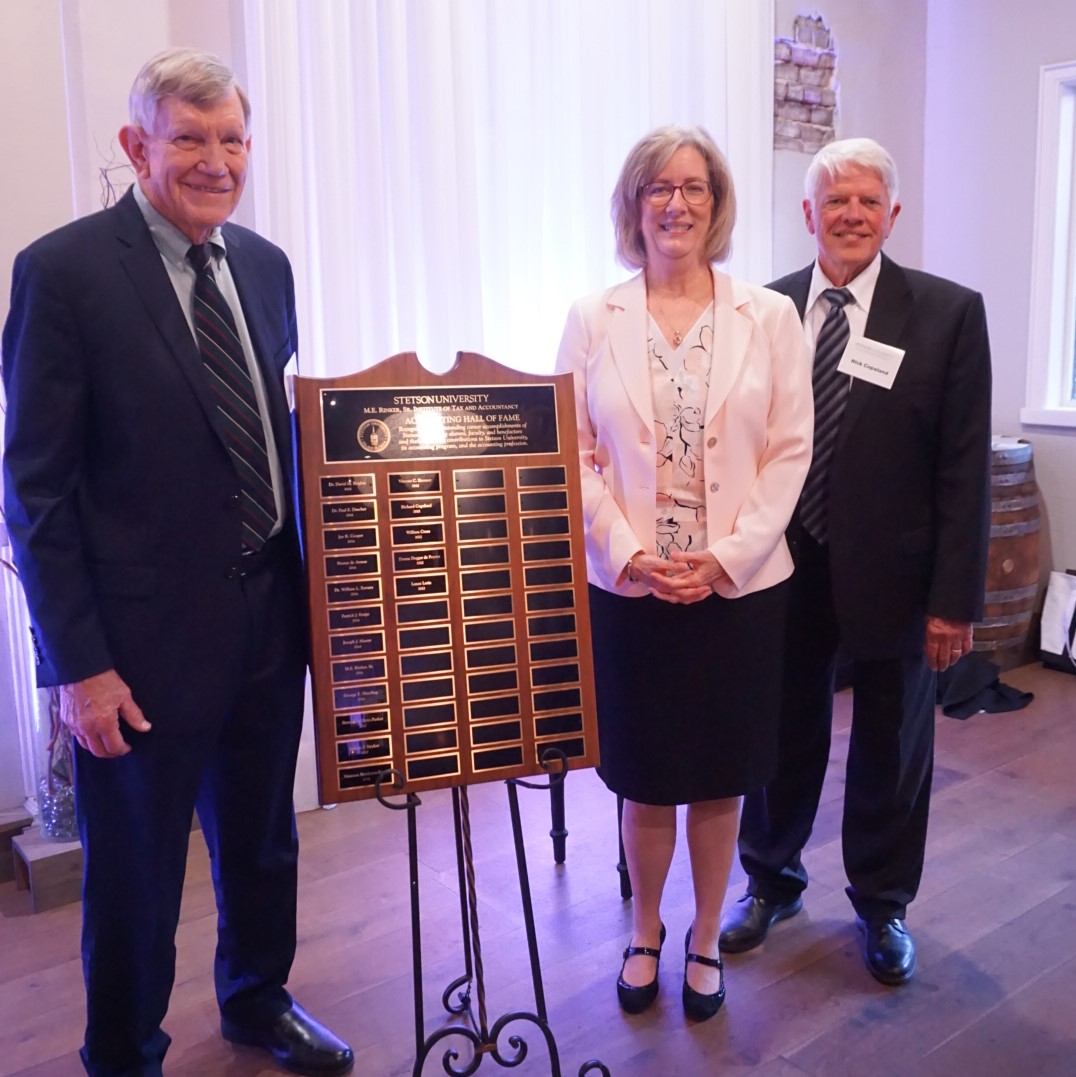 Pictured from left to right: William Cross, Donna Duggar de Peyster and Richard Copeland.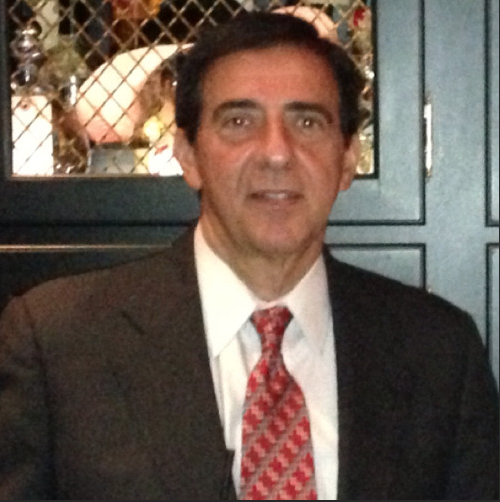 Lance Loria
2018 Inductees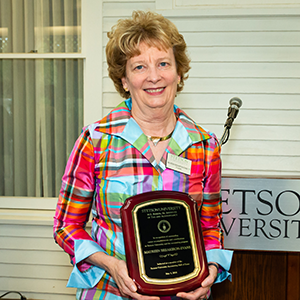 Maureen Breakiron-Evans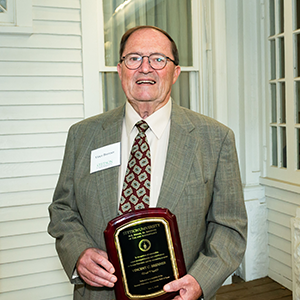 Vincent C. Brenner
Membership
Maureen Breakiron-Evans
David Beights
Vincent C. Brenner
Bernadette Britz-Parker
Joe Cooper
Richard Copeland
William Cross
Paul Dascher
Nestor de Armas
Donna Duggar dePeyster
William Ferrara
Patrick Knipe
Lance Loria
Joseph Master
M.E. Rinker, Sr.
George Shierling
Judson Stryker