Stetson Facts and Figures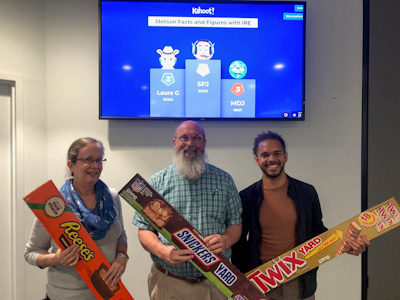 On Dec. 1, 2022, our first annual IRE Facts and Figures competition came down to the wire. After an intense game of Kahoot, Sidney Johnston was able to capture the gold (and the Snickers Yard bar), while Laura Glander took the silver and Markus-Daniel Jones earned the bronze.
If you missed the event and would like to play the game, just click the link below. See if you can beat our winners' scores. The game will only remain open through Dec. 27, 2022.
Top Scores:
Sidney Johnston: 22,202
Laura Glander: 20,253
Markus-Daniel Jones: 18,931