Communications Staff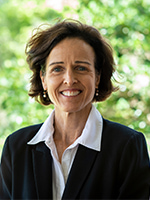 Cory Lancaster
Assistant Vice President of Marketing Communications & Media Relations
Cory Lancaster became Assistant Vice President of Marketing Communications & Media Relations in July 2022. She joined Stetson in 2016 as Director of Internal Communications and, in that role, redesigned the university's news site, Stetson Today, conducted internal communication surveys to improve campus communication for students, faculty and staff, and led other projects.
Before coming to Stetson, she was managing editor of The Daytona Beach News-Journal and an award-winning senior reporter for the Orlando Sentinel. She served as President of the Florida Society of News Editors and organized the society's Sunshine Sunday initiative to advocate for public records and open government. She served twice as a judge for The Pulitzer Prizes in Journalism. She has a bachelor's degree in journalism from the University of Florida and a master's degree from Rollins College.
O: 386-822-7214
C: 386-717-5836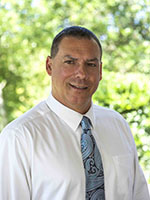 Michael Candelaria
Editor, Stetson University Magazine
Michael Candelaria is a veteran of the magazine industry in Central Florida, having served as a writer and editor for numerous publications. Those publications range from city/regional and business magazines to education, travel/leisure and sports magazines. He was the publisher of FORWARD Florida magazine, editor of Orlando magazine and the 1996 president of the Florida Magazine Association.
He is well-known in the Central Florida community, working with high-profile organizations, such as the Central Florida Partnership, Orlando Regional Chamber of Commerce, Metro Orlando Economic Development Commission and Visit Orlando. He is a graduate of the University of Central Florida.
Lauren Watkins
Manager of Social Media & Interactive Marketing
Lauren Watkins took on the role of Manager of Social Media & Interactive Marketing in 2022. She is responsible for enhancing and growing the university's online presence digitally through social media.
Prior to joining Stetson, she was the marketing and events coordinator at the University of Central Florida, where she planned and executed events for current and future students and families. She also served as brand manager for a local e-commerce health and beauty brand where she executed digital marketing and communications to generate revenue for her brand.
Lauren is an alumna of Stetson University, having earned a Bachelor's of Business Administration. She is currently pursuing her Master of Educational Leadership from the University of Central Florida and will graduate in December of 2023.