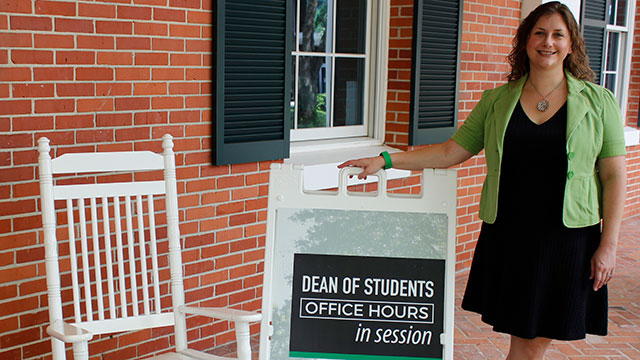 Dean of Students
Resources
Your Dean of Students is here to help you. Come visit during open Office Hours, every Tuesday 12-1, In front of the CUB. Lynn Schoenberg, your Dean of Students is here to talk about anything regarding your Stetson experience.
HattersCare: We Got You Covered! The HattersCare team works to support student success. We provide advocacy and support when students face challenges. These challenges can range from mental and physical wellbeing to family and financial concerns. We are here to help you achieve your academic and co-curricular goals and make informed decisions about your Stetson experience. We are also here to help when you are worried about how to best support students. Need to make a report?
Stetson has professional staff on-call to support students in high levels of need at all times. Our On-Call team works directly with Public Safety, Resident Assistants and Student Counseling Services. If you think you need immediate assistance, please contact Public Safety at (386) 822-7300 or through our online Reporting Options (Need to make a report?). If this is an emergency, always call 911!