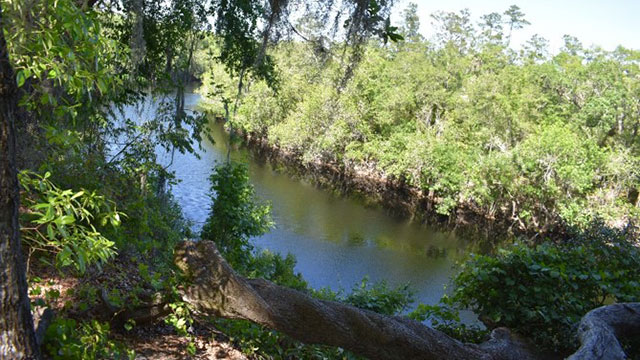 Sustainable Farming Fund
The Sustainable Farming Fund provides grants to farmers in the Suwannee River Basin to implement sustainable farming practices. The focus of the fund is on-farm projects designed to improve surface and groundwater quality.
The Institute for Water and Environmental Resilience has been named as administrator for the Sustainable Farming Fund established by a consent decree and funded in the initial amount of $1.3 million. The general purpose of the fund is to promote sustainable farming within the Suwannee River Basin. Stetson received the payment in February 2018 and the fund was established.
The USDA defines sustainable agriculture as:
Sustainable agriculture is an integrated system of plant and animal production practices having a site-specific application that will, over the long-term:
Enhance environmental quality and the natural resource base upon which the agricultural economy depends;
Make the most efficient use of nonrenewable and on-farm resources and integrate, where appropriate, natural biological cycles and controls;
Sustain the economic viability of farm operations; and
Enhance the quality of life for farmers/ranchers and society as a whole.
Private farmers within the Suwannee River Basin are invited to submit a proposal for grant funds to reduce nutrients in our groundwater and springs.
2018 Grant Cycle
$300,000 available for 2018 grant cycle

August 6: Release of solicitation
September 4: Proposal submission deadline 5 p.m.
October 1: Announcement of grant awards