Employee Recognition
Annual Employee Recognition Awards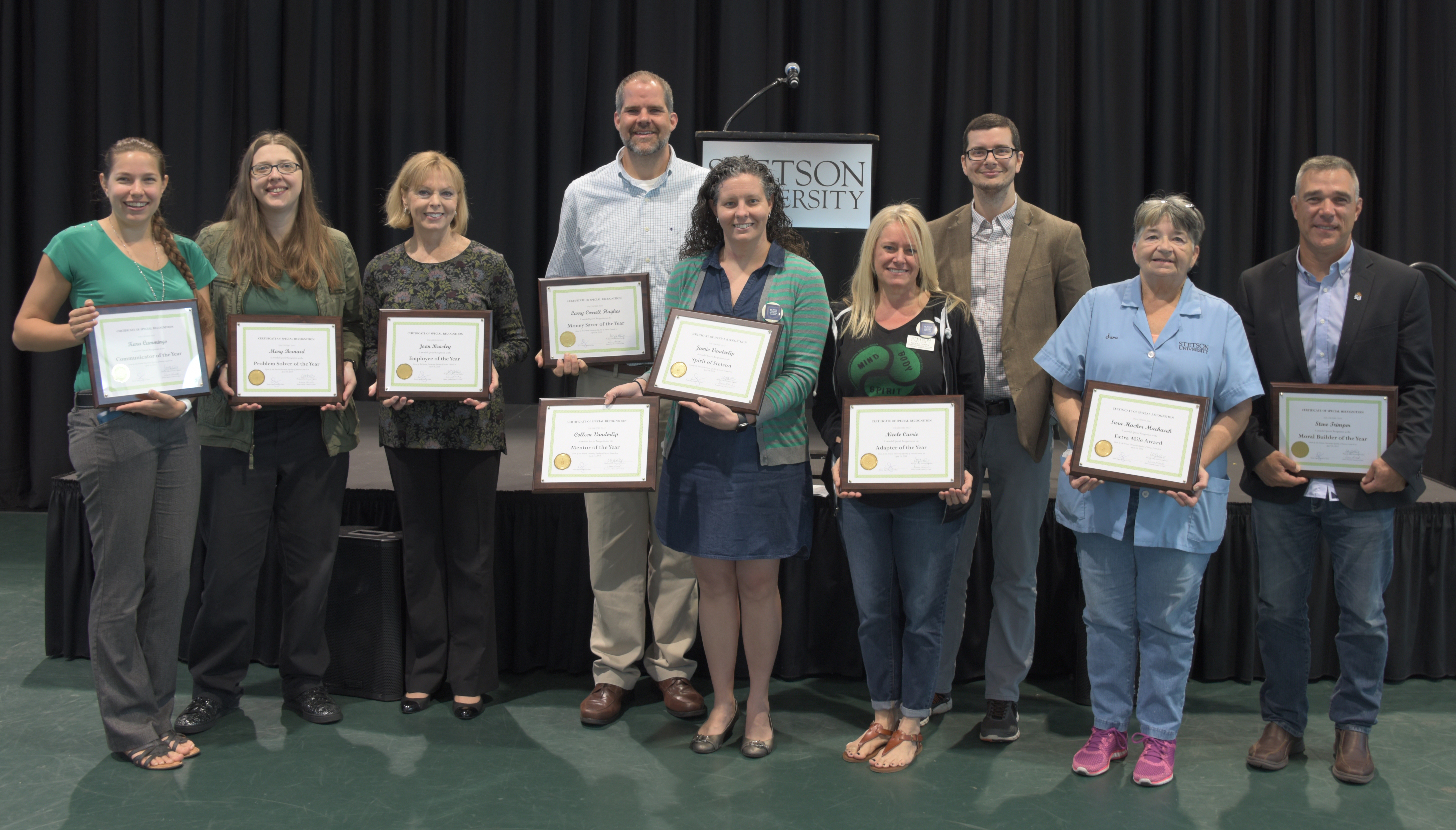 The Quality of Service Council annually recognizes individuals who have distinguished themselves amongst the Stetson community within the categories listed below.
The award selection process is based on the content of the written nomination and applicability to the specific award definition--not on the number of nominations an employee receives in any given category. We want to know what makes your nominee special. Please share with us why this person is deserving of the award by giving examples or stories that show why they are worthy. All information is confidential and will not be accessible to anyone other than council members, although quotes may be used during the presentation of awards to winners. Following the announcement, all original nominations will be filed with Human Resources.
Note: Employees who have received awards within the past three years or are currently on the Quality of Service Council are ineligible to be nominated this year. Please reference the nomination form to see the list of ineligible employees.
Adapter of the Year Award
A flexible individual who adjusts quickly and readily to changes within the department due to evolving technology, new schedules or other job responsibilities.
Communicator of the Year Award
An individual who is able to convey information in such a clear manner that it is satisfactorily received by all segments of the Stetson University community.
Go Beyond Award
An individual who goes beyond their job description to help others when needed without complaint or expectation.
Innovator of the Year Award
An individual who initiated a new concept or program to make Stetson University better.
Mentor of the Year Award
An admired individual who has supported, guided and encouraged others in their careers at Stetson University.
Morale Builder of the Year Award
A positive individual who consistently boosts the spirits of others with friendliness, enthusiasm and encouragement.
P.A.R. Award
An individual who embodies the three characteristics of this award: professionalism, attitude and reliability.
Problem Solver of the Year Award
A solution finder; the coworker that people call when something goes wrong, or when they have a question or situation for which they don't have an answer.
Ultimate Hatter (Staff Employee of the Year) Award
The Ultimate Hatter Award recipient embodies the mission of the university, exhibits exemplary service in their daily work and has made a notable contribution to a department or university project. They consistently display characteristics valued and appreciated by coworkers. They are a reliable compass continually pointing the university in the direction of its goals and values.
Monthly Spirit of Stetson Award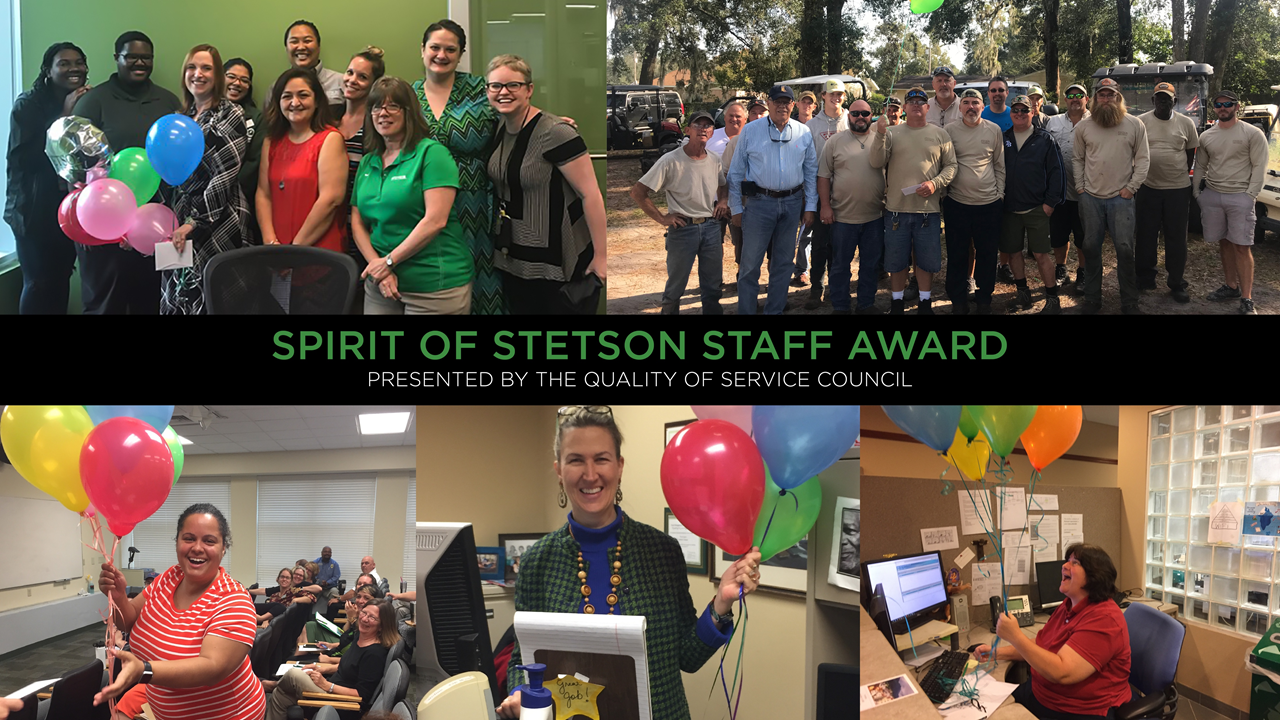 Nominate your Colleagues for the monthly Spirit of Stetson Award!
Do you know someone who exhibits the spirit of Stetson? Maybe it's someone who does something remarkable or someone who dedicates themselves every day to a job well done. If this is the case, nominate them for the Quality of Service Spirit of Stetson Award!
The winner of this monthly award will receive a gift certificate, be recognized by coworkers, and be featured on the Quality of Service website. Everyone nominated for this award throughout the year will be entered into the Spirit of Stetson category at the 2022 Employee Recognition Awards.
Past 2019-2020 Spirit of Stetson Award winners: Jackee Brame, Ryan Cooper, Megan Danna, Christina Kulpa, Sarai Ortiz, Greg Seymour and Ethan Shoemaker!
Past 2018-2019 Spirit of Stetson Award winners: Lizzie Dement, Brian Nelson, Terri Richards, Keith Sims, Gary Sipe and Lauren Swaggerty!