Tammy Miller
Adjunct Professor of Music, Keyboard and Collaborative Piano
Collaborative pianist Tammy Miller has taught and performed in the School of Music for twenty years.
BA, Stetson University
MA, University of Central Florida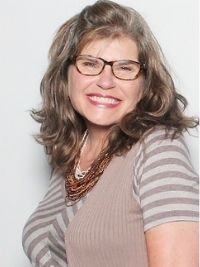 Biography
American pianist and collaborative artist Tammy Miller has made a career out of her passion. An avid teacher and member of the Stetson University School of Music faculty since 2002, Miller teaches Functional Keyboard, Chamber Music, and Piano. She regularly collaborates with faculty, guest artists, and the university's talented students.
As a festival accompanist, Tammy has delighted in performing with many distinguished choral conductors, including Anton Armstrong (St. Olaf), Craig Jessop (Mormon Tabernacle), Sandra Snow (Michigan State) and others. She can be heard collaborating with Stetson's choral ensembles on A Candlelight Tradition and Life's Loveliness - both on the Clear Note label.
A proud alumnus of Stetson University, she has the esteemed privilege of being the longest-serving member of the Concert Choir (four years during her undergrad and then 17 as their accompanist).
In addition to her work at the university, she maintains a private studio.
Former teachers include Dr. Michael Rickman, Laurent Boukobza and Mary Gae George. She is a member of Pi Kappa Lambda, Music Teacher's National Association and The Volusia County Music Teacher's Association.
More About Tammy Miller