Julia Schmitt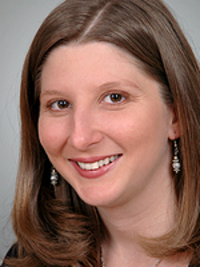 Professor of Theatre Arts and Chair of the Creative Arts Department
Dr. Schmitt is a theatre arts professor here at Stetson University and directs two stage productions each year.
PhD, theatre arts, Bowling Green State University
MA, theatre arts, Bowling Green State University
BA, theatre arts, Stetson University
Course Sampling
Introduction to Theatre
Theatre History: Foundations
History of Non-Western Theatre
History of Musical Theatre
Dramatic Theory
Costume and Make-Up
First Year Seminar: Turning Points in Drama
First Year Seminar: Musical Theatre and the Construction of American Identity
Junior Seminar: The Comedienne - A Study of Female Comics of the 20th Century
Areas of Expertise
Theatre history
Theatre theory
Dramatic literature
Biography
After receiving her masters and PhD in theatre from Bowling Green State University, Julia Schmitt worked as an assistant professor of theatre at Lon Morris College, a liberal arts college in Texas. In 2004, she accepted a position to teach theatre and direct theatre productions at Stetson University, and in 2018, she was promoted to Professor of Theatre Arts. She currently serves as Chair of the Department of Creative Arts and directs at least one stage production each year. Her primary area of expertise fall within the realms of theatre history, theatre theory, theatre pedagogy and feminist studies.
Research
Feminist studies
Renaissance and Jacobean dramatic literature
Theatre pedagogy
Publications
Published Reviews
Shakespeare's Late Style by Russ McDonald
The Staging of Romance in Late Shakespeare: Text and Theatrical Technique by Christopher J. Cobb. Theatre Journal (Volume 61.1: 2009)
Shakespeare Re-Dressed: Cross-Gender Casting in Contemporary Performance edited by James C. Bulman. Texas Theatre Journal (Volume 6.1: 2010).
The Case for Shakespeare: The End of the Authorship Question by Scott McCrea. Theatre History Studies (Volume 26: 2006).
Gender, Theatre, and the Origins of Criticism from Dryden to Manley by Marcie Frank. Theatre Survey (Volume 45.2: 2004)