Harry Price
Associate Professor of Chemistry, Director of Biochemistry
Harry Price has taught and conducted research at the university level since 1995.
PhD, Chemistry, University of Illinois, 1991
BS, Biological Science, University of Illinois, 1986
Postdoctoral Fellow, Johns Hopkins School of Medicine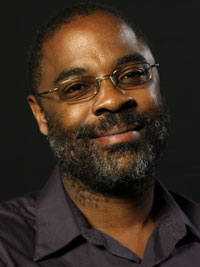 Biography
As a postdoctoral fellow at Johns Hopkins School of Medicine, he carried out tropical disease research that focused on the development of drug resistance. As a faculty member at Stetson University, he has been recognized for teaching excellence receiving Stetson's John Hague Award (2011), Stetson's William Hugh McEniry Award (2013), and the American Chemical Society Outstanding Teacher at a Four-Year College award (2011). Harry values collaborating with faculty and working with students in his capacity as a teacher, advisor, and mentor.
More About Harry Price
Areas of Expertise
Biochemistry
STEM Education
Advising, coaching and mentoring
Undergraduate research
Course Topics
General Chemistry
Biochemistry
General Education seminar courses
Biochemical fermentation
Bioinformatics
Spectroscopy of biomolecular systems
Lewis, C.T., and Price, H.L. (2008) "Fluorescence-Based Kinetic Analysis of the Interaction between Avidin and Singlet Oxygen Damaged Lambda Phage DNA." Journal of Young Investigators. Volume 19, 2008.
Giles, S., and Price, H.L. (2007) "A Computational Investigation of a Biologically Relevant Rearrangement: Significance of Molecular Structure and Orbital Interactions as Related to the Transformation of a Model Endoperoxide into a Hydroperoxide Product." Journal of Young Investigators. Volume 16, 2007.
Price, H.L. (2005) "Correlating the Positional Reactivity of a Masked Electrophilic Center to the Topology of the Electron Density." Int. J. Quantum Chem. 102, 480-488.
Price, H.L., and Wallace, R. (2003) "Field-induced reorganization of the neural membrane lipid bilayer: a proposed role in the regulation of ion-channel dynamics." Biosystems, 68, 67-77.