Elizabeth Plantan
Assistant Professor of Political Science
Dr. Elizabeth Plantan's research and teaching interests encompass the global study of civil society, authoritarian regimes, and environmental politics, with a focus on the comparative and international politics of China and Russia.
Ph.D., Government, Cornell University
M.A., Russian & East European Studies, Indiana University - Bloomington
B.A., Wesleyan University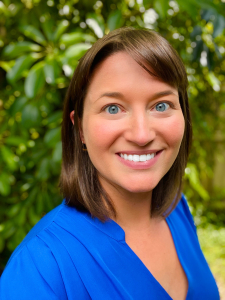 Biography
Dr. Elizabeth Plantan is an Assistant Professor of Political Science at Stetson University. Prior to joining the faculty at Stetson, she was a China Public Policy Postdoctoral Fellow at the Ash Center for Democratic Governance and Innovation at Harvard Kennedy School from 2018-2020. Her current book project examines environmental activism in China and Russia. Dr. Plantan received her Ph.D. in Government from Cornell University. In addition, she holds an M.A. in Russian & East European Studies from Indiana University Bloomington and a B.A. in Government and Russian & East European Studies from Wesleyan University in Middletown, CT.
More About Elizabeth Plantan
Areas of Expertise
Comparative Politics
Authoritarianism
Environmental Activism
Russian & Chinese Politics
Civil Society & NGOs
Course Sampling
Introduction to Comparative Politics
Russian Politics
Chinese Politics
Environmental Politics
State-society relations in authoritarian regimes
Russian & Chinese domestic and international politics
Environmental activism
The politics of I/NGOs
Transnational advocacy networks
Selected Peer-Reviewed Articles & Chapters:
"A Tale of Two Laws: Managing Foreign Agents and Overseas NGOs in Russia and China." In Valerie J. Bunce, Karrie J. Koesel, and Jessica C. Weiss, eds., Citizens & the State in Authoritarian Regimes: Comparing Russia & China. Oxford University Press. 2020.
"Mass Mobilization in China and Russia: From Unexpected Victories to Unintended Consequences," Russian Politics, 3(4). 2018.
"Protecting Cultural Heritage: Unexpected Successes for Environmental Movements in China and Russia." In Carol Hager and Mary Alice Haddad, eds., NIMBY is Beautiful: Cases of Local Activism and Environmental Innovation Around the World. NY: Berghahn Books. 2015.
Related Non-Academic Publications:
"Comparing Recent NGO Laws in Russia and China: Do Russia's Laws Foreshadow China's Future?" ChinaFile: The China NGO Project. 10 August 2017.
"Putin Joins the Climate Change Deniers." (with Peter Rutland) Transitions Online. 18 April 2017.
"Rising Temperatures." The New York Times. 12 September 2012. Appeared in print in: The International Herald Tribune. 13 September 2012. Page 6.