Ana Eire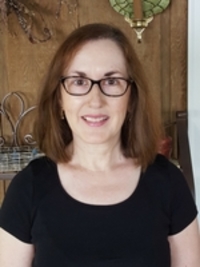 Professor of Spanish
Ph.D., Vanderbilt University
Course Sampling
Oral Expression

Business in Hispanic Cultures

Spanish Film

Reading Culture

Hispanic poetry

Seminars: Pablo Neruda, Hispanic Love Poetry, Hispanic Short-Novel, Ethics in Literature and Film
Areas of Expertise
Spanish

Hispanic poetry

Spanish-American twentieth-century literature, film studies and cultural history
Biography
A native of Spain, Ana Eire received her Ph.D. in Spanish and Spanish-American literature from Vanderbilt University, where she also completed a minor in English. Her current research centers on contemporary Spanish poetry. Eire was named the first Jane Heman Language Professor 2010-2012 at Stetson University. She is the academic advisor to the study-abroad program in Madrid, Spain.
Research
Hispanic poetry
Spanish
Spanish-American twentieth-century literature, film studies and cultural histories
Publications
"Encuentros y desencuentros de transiciones paralelas: democracia y poesía. El caso de Julio Martínez Mesanza y Luis Alberto de Cuenca." Aula lírica 10, 2018.
Sin fronteras. Antología de poetas gallegos que escriben en español (Renacimiento, 2018).
"Sin escape: el ser en la poética de Miguel d'Ors." in Poetics of Hispanism. Cathy L. Jrade and Christina Karageorgou, eds. (Iberoamericana - Verveut, 2012).
El misterio de la felicidad. Antología poética de Miguel d'Ors (Renacimiento, 2009).
Conversaciones con poetas españoles contemporáneos (Renacimiento, 2005).
Articles in Hispania, Revista de Estudios Hispánicos, Alba de América and other journals and collections.