Alison Parks
Assistant Professor of Political Science
Alison Parks is an Assistant Professor of Political Theory at Stetson University. They joined the faculty in the fall of 2023 after eight years of teaching at the City University of New York.
PhD, Political Science with a Certificate in Women's Studies at the Graduate Center, CUNY.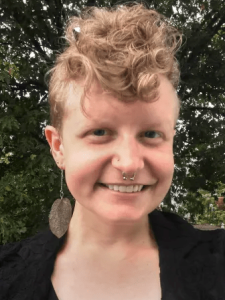 More About Alison Parks
Areas of Expertise
Biopolitics
Contemporary Political Theory
Queer and Feminist political thought
Course Sampling
Political Ideologies
Western Political Thought: Classical to Modern
Political Theories of Resistance
Current research project titled Beyond Pathology: Specters of Suicidality in the Queer Community engages the thinkers Michel Foucault and Gilles Deleuze to contextualize the relationship between the queer community and suicide.