Alexander Martin
Assistant Professor of Music Theory
My teaching has three primary goals: 1) to equip students with a strong command of musical materials and concepts in both written and applied settings, 2) to encourage students to be able to argue a position using evidence, and 3) to guide them to the realization that knowledge of music theory can enliven their experience of and engagement with music. I achieve these goals through a graduated approach to working with classroom materials, through an emphasis on music analysis in which students stake an interpretive claim and defend it using arguments, and by encouraging students to relate music-theoretical concepts to other areas of musical study.
The Graduate Center, CUNY, PhD in Music Theory and Analysis, 2018
University of British Columbia, MA in Music Theory, 2013
University of Toronto, BMus in Music History and Theory with Honours, 2010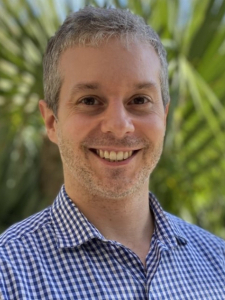 Biography
Alexander Martin joined the School of Music faculty in August 2018 as Assistant Professor of Music Theory. He teaches core music theory courses, aural training, and upper-division theory classes. Before coming to Stetson University, he was a Graduate Teaching Fellow at the Brooklyn College Conservatory of Music, where he taught tonal harmony and musicianship at the undergraduate level, and advanced tonal analysis at the graduate level. Professor Martin's main research concerns Schenkerian analytical approaches to text-music correspondences in tonal art song.
Professor Martin has presented his research nationally at the Society for Music Theory annual meeting, regionally at Music Theory Southeast, South Central Society for Music Theory, and Music Theory Society of the Mid-Atlantic, and he is published in Music Theory Online. He is currently preparing an article concerning text-music relationships involving extraneities and ellipses in songs from Robert Schumann's Liederkreis, op. 39.
Professor Martin currently serves as Director of Music Theory.
More About Alexander Martin
Areas of Expertise
Schenkerian analysis
The nineteenth-century Lied
Form and formal function
Course Topics
Core Music Theory Courses
Core Aural Training Courses
Advanced Analysis
Senior Research
Schenkerian analysis and theory
Nineteenth-century music and chromaticism
The music of Robert and Clara Schumann
Text-music relationships