Music with an Outside Field
Stetson University pioneered the degree that became one of our more popular music degrees. With a Bachelor of Music with an Outside Field, you will have all the benefits of attending the School of Music, including a world-class education in music, personal attention from distinguished artist-teachers and an expansive range of high-impact performances. Your course of study will closely follow a performance degree, except that you will take 20 credits in a field outside of the School of Music. You will gain expertise in the discipline of your choice: Psychology? Religious Studies? Finance? Communication and Media Studies? The list goes on and on.
Why Music with an Outside Field at Stetson University?
Stetson's School of Music is accredited by the National Association of Schools of Music and offers a six-to-one student-faculty ratio, state-of-the-art facilities and the opportunity to perform with award-winning ensembles.
The Bachelor of Music with an Outside Field is our most flexible music degree, offering exciting options. You and your family will like this degree because it provides versatility and more career opportunities in today's competitive world. Many students even use their electives to add more classes to the 20 credits required in another field. At Stetson, you can choose from exceptional academic programs in fields ranging from Health Sciences to Political Science and Business, preparing you for medical school, law school or business careers like performing arts management.
Learn more about the School of Music.
Related Programs: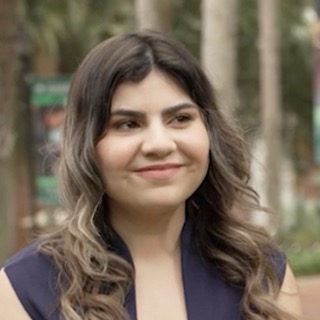 "One of the biggest benefits I have found as a student here at the school of music at Stetson has been my relationship with students and faculty...I have found that all of my professors know me, my name, and we all have established a great relationship and I have met my best friends for life here at Stetson."
Daniela Sosa '22
"The opportunities that we get here are unparalleled."
Michael Rodriguez '18, Music with an Outside Field: Physics
Career Outcomes
The combination of a rigorous education, strong relationships with faculty, and personal career guidance prepares you for life after Stetson. Our alumni include Emmy Award-winning composer Wesley Whatley who pursued an outside field in Business and now works as creative producer for Macy's Parade Studio, located outside New York City. Brian Rodriguez, a fine tenor who studied Business, performed on cruise ships and worked as a business employee of the cruise line doing marketing work. Susan Moore added coursework in Psychology, entered a graduate program in Music Therapy and started a Music Therapy program at a Central Florida hospital. Several students combined music with education and worked in large cities or internationally as teachers of underserved populations. Still others decided to seek a music-oriented career by attending the finest graduate schools in the country. Recent graduates are pursuing careers and graduate education at these institutions.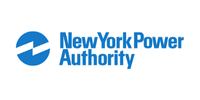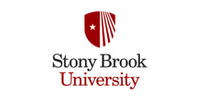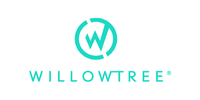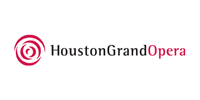 Our distinguished and diverse faculty are deeply committed to your success and will serve as teachers, mentors and collaborators. This program does not have just one or two faculty members teaching courses. Rather, all of the School of Music faculty serve as mentors. Your faculty advisor and the Associate Dean have the expertise to help you structure your degree, and your studio teacher will help develop your passion and potential in music.
Students have all the benefits and rigor of lessons, ensembles and theory offered by the School of Music. The singers participate in choirs and voice lessons, operas or musical theater productions. The instrumentalists take private lessons from expert faculty while playing in band, orchestra, jazz band or ensembles. Conducting, music technology and career skills are among the standard courses taken by all music majors. You will even complete a senior recital with guidance from your applied music instructor through weekly lessons and performance classes. We tweaked the language and diction requirements for singers and the advanced theory sequence for instrumental majors to make room for extra courses in your outside field.
See for yourself why Stetson continues to be a top spot for learning and exploring.
Visit
Learn more about the tools you can tap into to make your college experience affordable.
Explore