Veterans Advocacy Clinic: Student Feedback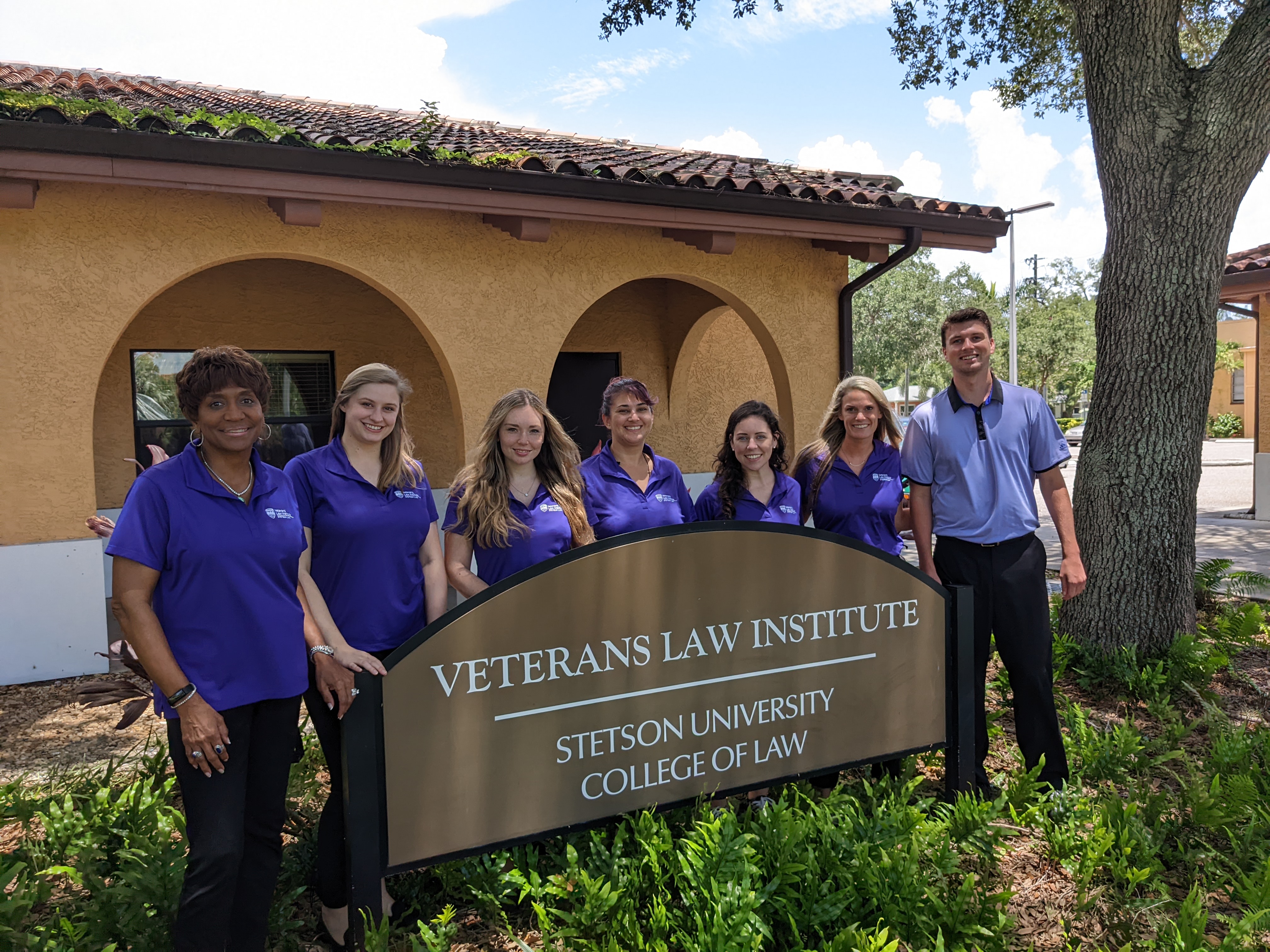 Stetson College of Law offers two clinic classes in veterans law: Veters Adovcacy Clinic and Advanced Veterans Advocacy Clinic. Students work alongside Professor Stacey-Rae Simcox and Adjunct Professor Morgan MacIsaac-Bykowski. Students have the opportunity to work with clients and explore a growing area of law while earning pro bono hours.
Thinking of enrolling, but not sure what to expect? Or if the experience is right for you? You can contact Professor Stacey-Rae Simcox and Adjunct Professor Morgan MacIsaac-Bykowski to chat about the program.
See what students are saying!
"I have nothing but positive things to say about this experience. It helped me better understand what I want to do with my legal career."
"I would 100% recommend this course even if you have no desire to do veterans law. The opportunity for personal growth as an advocate and writer is unparalleled on campus!"
"The clinic is, I believe, the standout educational experience for everyone that takes it. Nowhere else can you find such an effective transitory space-a space where you can learn through real work while being able to ask the full gauntlet of questions. This is how real learning happens and is crucial to the student!"
"One of the best experiences I have ever had in law school."
"The subject matter was surprisingly interesting to learn about and all the work done in the clinic felt meaningful. While other classes are not meaningless, the fact that work in the clinic directly helped veterans in need of pro bono representation meant that there was a lot of incentive to always give my all to clinic work. It really helped motivate me to know that I was helping to make a difference, no matter how small it may be, just by doing my work. It was also very insightful into what working as a professional lawyer will be like after graduation, and I am very glad to get the experience."