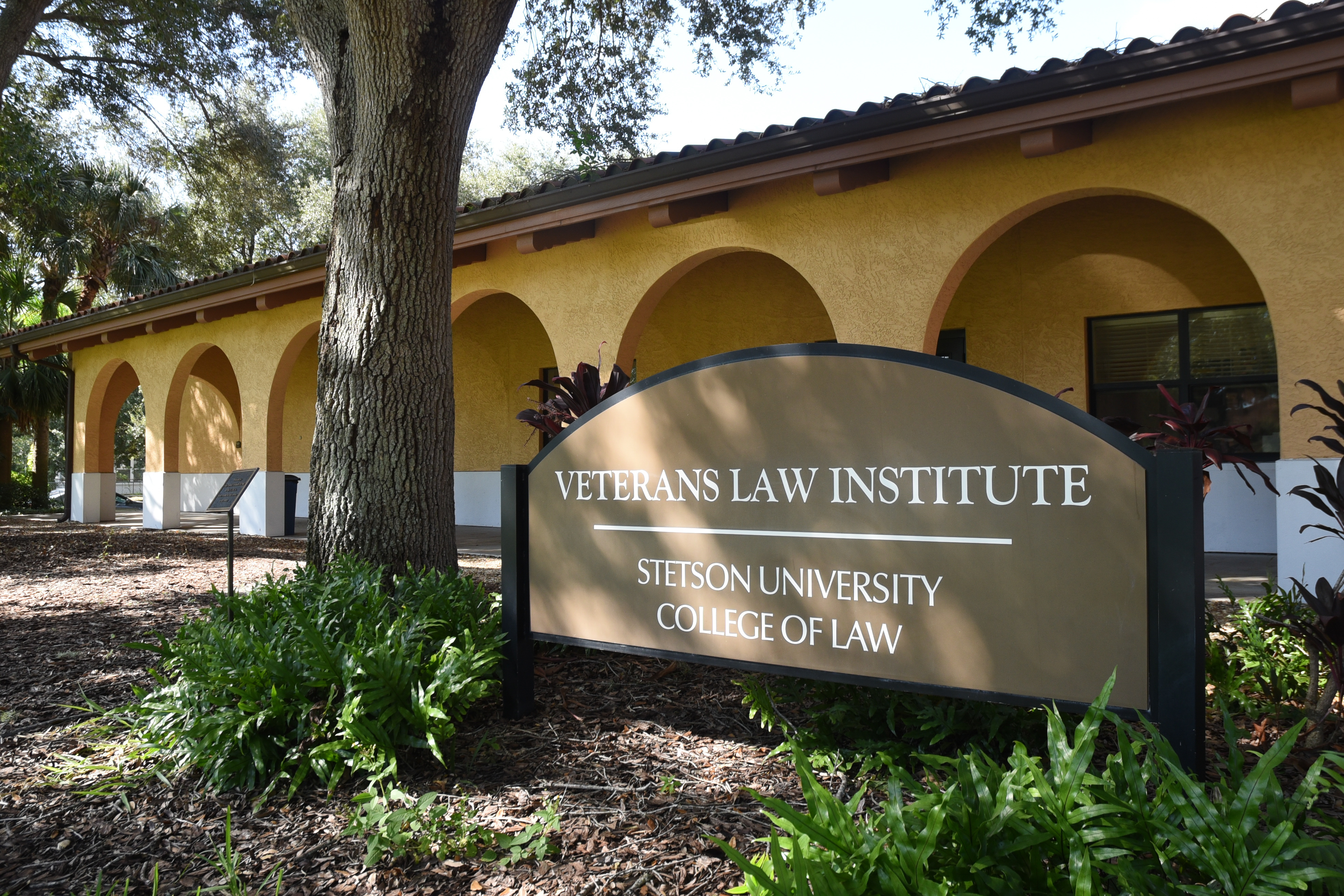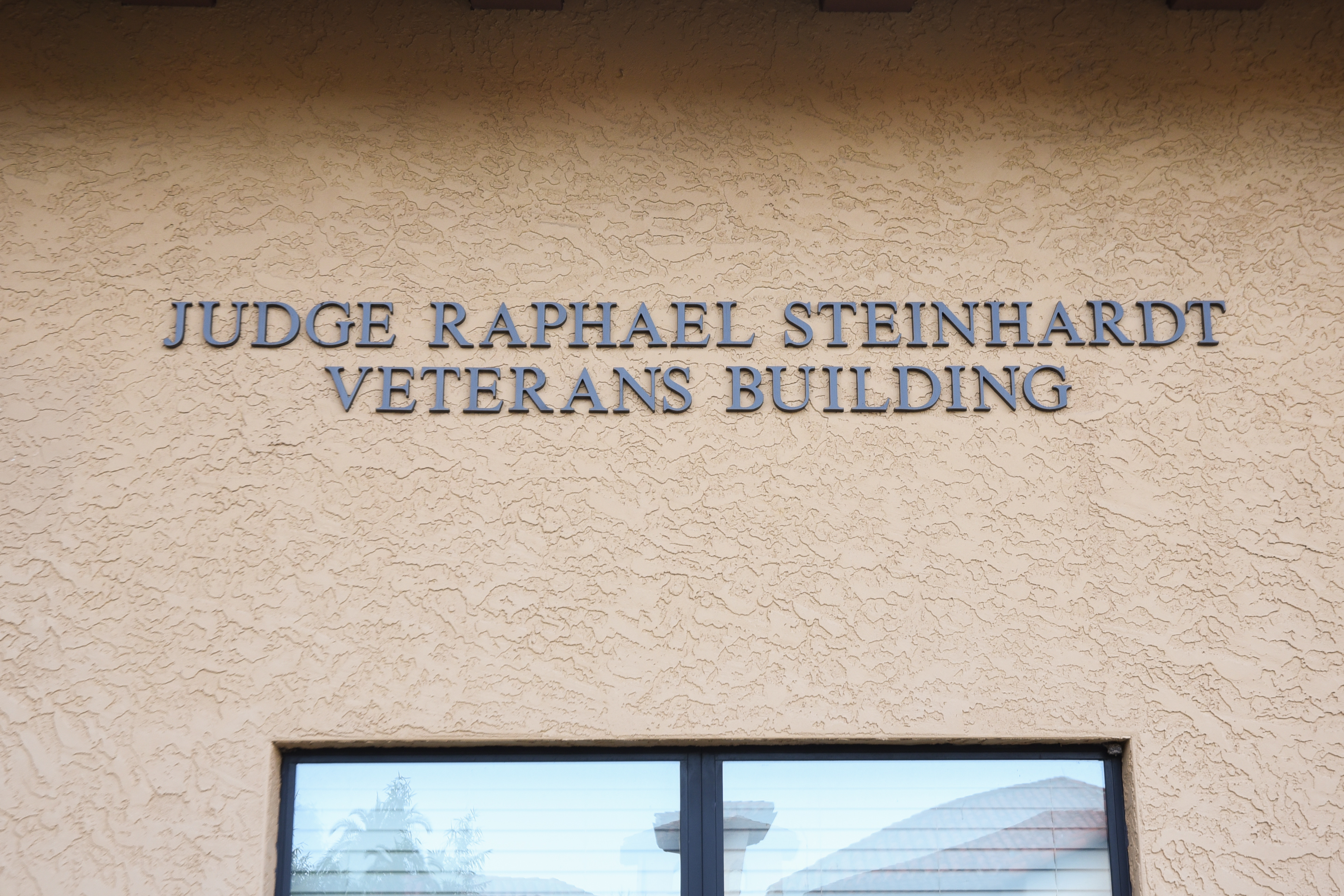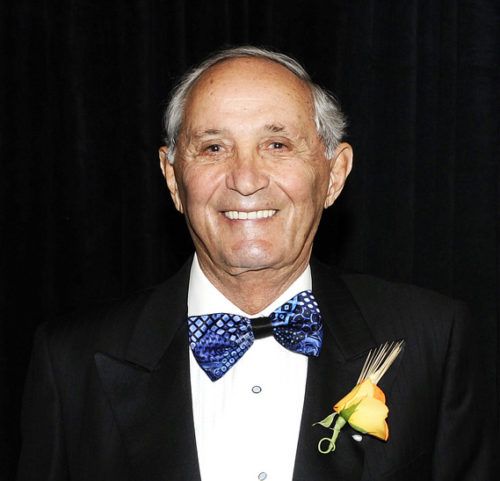 Veterans Law Institute
Honoring Their Service With Ours
Our mission is to improve veterans' circumstances in the Tampa Bay and national community through training and outreach, policy reform, advocacy for veterans with disabilities, and support of Stetson University College of Law students' well-being and education.
» Veterans Advocacy Clinic - Legal Help with VA Disability Benefits Appeals
For veterans who need free legal help with VA disability benefits appeals.
For current and prospective students who are active or retired service members. Students who want to apply to the clinic should also visit Clinics and Externships.
For anyone interested in learning about the Veterans Law Institute's outreach efforts in the community, legal profession, and academia.
The Veterans Law Institute is housed in a building named for Judge Raphael "Ray" Steinhardt, a Stetson Law alumnus with a passion for giving back – especially to those who have served in the military. Judge Steinhardt, J.D. '63, was inducted into the Stetson Law Hall of Fame in 2013. His enduring generosity toward the College of Law includes endowing a scholarship for student veterans and supporting the Institute's daily operations. Without the contributions of Judge Steinhardt, the VLI's critical work would not be possible.