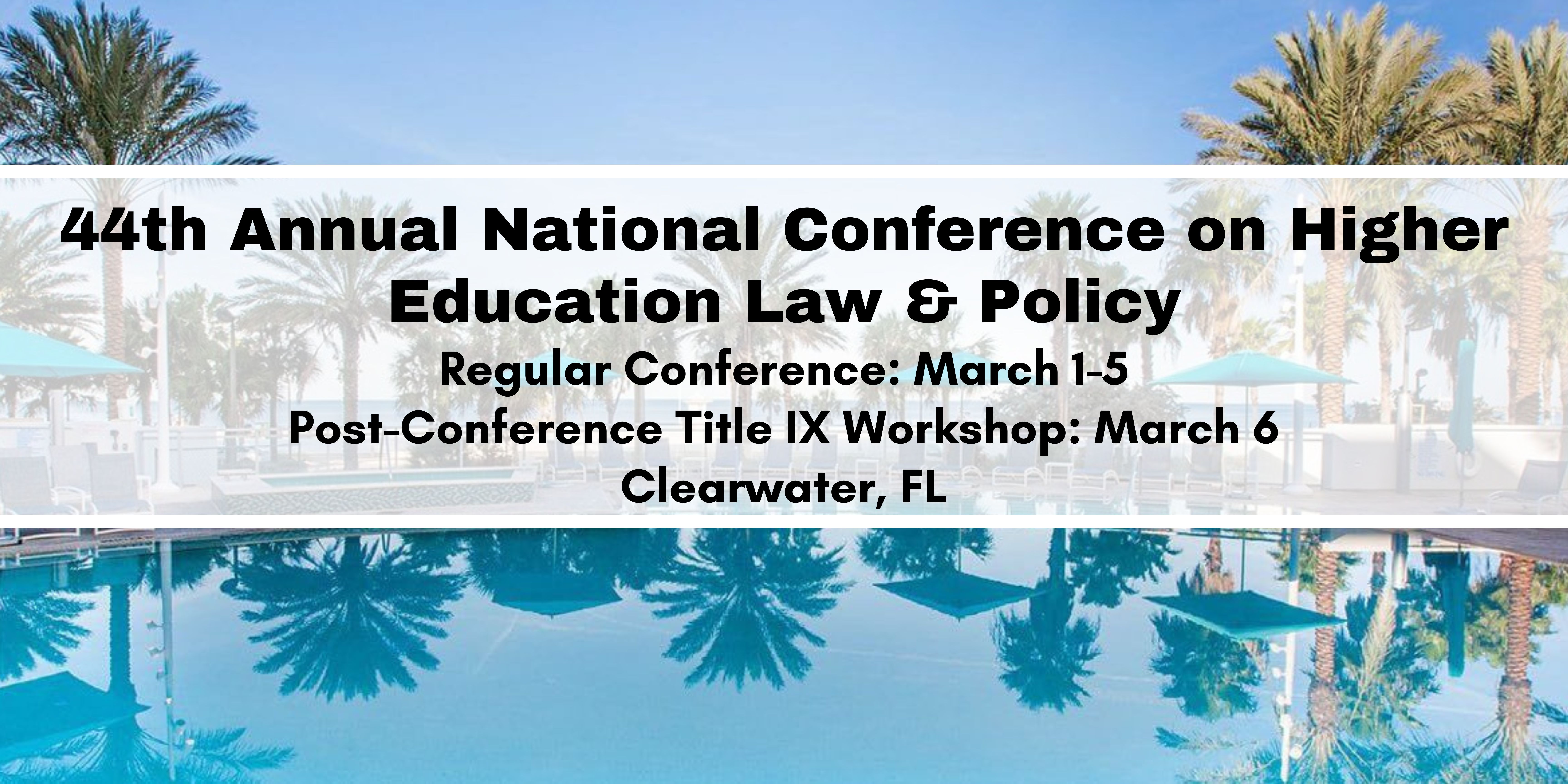 Rewriting the Ground Rules of Higher Education Law and Policy for the 21st Century.
"It feels like it's all slipping away…" Max Kellerman
Higher education, so critical to social mobility and the pursuit of happiness, finds itself in the midst of generation-defining law and policy revision. Are we watching the basic structures of higher education law and policy from the 20th Century dissolve into new-- and perhaps at times unsettling-- 21st Century mandates?
The basic rules, as we once knew them, of college athletics, constitutional privacy and expression law, academic freedom and tenure, admissions, accreditation, lending, regulatory compliance, inter alia all have changed-- and promise to change even more. Barely on the other side of the Covid experience, higher education now faces seismic, sometimes hostile, legal challenges touching every facet of operations. Even the rule of law itself is changing as jurisprudential models such as textualism and originalism gain ascendency.
Stetson's Center for Excellence in Law and Higher Education Policy invites you to the 44th Annual National Conference on Law and Higher Education, March 1-6, 2023 on Clearwater Beach. This 44th Annual Conference will feature sessions on the various law and policy topics that keep us up at night, such as Title IX compliance, managing free expression issues, campus safety, security, etc. The best way to navigate and understand recent and imminent law and policy earthquakes is to join us for our signature interdisciplinary, highly interactive, and operational sessions led by the nation's leading authors, thought leaders, and influencers.
No one puts higher education in a corner…. See you at the beach!

Conference Leadership

Conference Chair:
Peter F. Lake
Charles A. Dana Chair, Professor of Law, & Director, Center for Excellence in Higher Education Law and Policy, Stetson University College of Law