LL.M. in Elder Law - Faculty
Elder law courses are taught by nationally recognized faculty including Stetson's full-time faculty, adjunct professors, and faculty from other institutions.
Rebecca C. Morgan is the Boston Asset Management Chair in Elder Law. , Interim Director of the Center for Excellence in Elder Law at Stetson University College of Law and Interim Director of Stetson's online LL.M. in Elder Law. Professor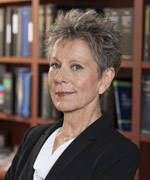 Morgan teaches a variety of elder law courses in the J.D. and LL.M. and oversees the elder law concentration program for J.D. students. She is the successor co-author of Matthew Bender's Tax, Estate and Financial Planning for the Elderly, and its companion forms book, and a co-author of Representing the Elderly in Florida and The Fundamentals of Special Needs Trusts. She co-authored Planning for Disability with Robert Flemming for BNA and Ethics in an Elder Law Practice with Professor Roberta Flowers for the ABA. She is a past president of the National Academy of Elder Law Attorneys, past president of the board of directors of the National Senior Citizens Law Center, past chair of the American Association of Law Schools Section on Aging and the Law and of the Florida Bar Elder Law Section, and is on the faculty of the National Judicial College.
Prof Morgan co-teaches Aging and the Law.
Michael Amoruso concentrates his practice on Elder Law, Asset Preservation, Comprehensive Estate Planning, Estate Administration, and Guardianship.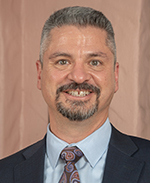 Law, From 2011-2018, he received an AV Preeminent Peer Review Rating by Martindale-Hubbell – the highest possible rating for both legal ability and ethical standards. He was chosen as a 2010-2017 New York Metro Super Lawyer for Elder Law. From 2011-2017 he was named one of the Top 25 Westchester and Top 100 New York Super Lawyers among all practice areas and was featured by Super Lawyers Magazine in 2013. He was selected in the U.S. News & World Report as the 2018 Best Lawyer in America for Elder Law. In 2009, he received a U.S. Congressional Proclamation for his work in Elder Law and Special Needs Law. He is a Founding Principal of ElderCounsel LLC, the premier elder law and special needs planning document drafting solution for attorneys. Most importantly, however, he is the doting father of two beautiful daughters. Professor Amoruso teaches Tax and the Elder Law Client.
Edwin M. Boyer is a Florida Bar board-certified elder law attorney.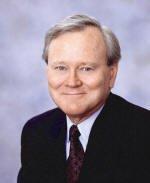 He has practiced law in Sarasota, Florida, since 1978. He received his J.D. degree in 1978 from Stetson University College of Law. He is the past president of the National Academy of Elder Law Attorneys, a fellow in the Academy, and a member of the Council of Advanced Practitioners of the Academy. In 2004, he received the NAELA President's Recognition Award for extraordinary contributions to NAELA. Professor Boyer practices in the area of elder law with an emphasis on guardianship, estate planning, and administration, advance directives, end-of-life issues, nursing home resident's rights, and elder exploitation. He is a co-author of the book Planning for the Elderly in Florida. He served as the Borchard Distinguished Professorial Lecturer in Elder Law in the Fall 2012 semester.
Professor Boyer teaches Guardianship and Alternatives
Imani Boykin
Professor Boykin teaches Disability Law
Hyman G. Darling is a Shareholder with Bacon Wilson in Springfield, Massachusetts. He practices in the areas of estate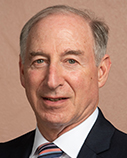 planning and alternative dispute resolution and is the chair of the estate planning and elder law department of the firm. He received his undergraduate degree from Boston University and his Juris Doctorate from Western New England College.
Professor Darling teaches Retirement Planning
Roberta K. Flowers is a professor of law, director of the Center for Excellence in Elder Law at Stetson University College of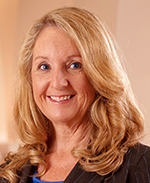 Law, and director of Stetson's online LL.M. in Elder Law. She has lectured worldwide on the topic of ethics. She won a Telly Award for Excellence in Educational Films for having produced a series of educational videos on the ethical issues faced by prosecuting attorneys. Along with Professor Rebecca Morgan, she created a video series used to train and educate attorneys nationwide on the ethical dilemmas faced by elder law attorneys. The Florida Supreme Court awarded Professor Morgan and Professor Flowers the Florida Supreme Court Professionalism Award for their video productions. Additionally, with Professor Morgan, Professor Flowers designed the nation's first "elder-friendly courtroom," which serves as a model for courtrooms of the future. She and Professor Rebecca Morgan co-authored Ethics in an Elder Law Practice, published by the ABA. Professor Flowers currently serves on the board of directors of the National Academy of Elder Law Attorneys.
Professor Flowers teaches Ethics in the Practice of Elder Law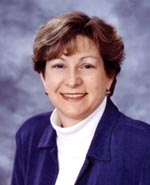 Mary Alice Jackson is an AV-rated, Florida Bar board-certified elder law attorney and is a
partner in the firm of Boyer & Jackson P.A., in Sarasota, Florida, and Austin, Texas. She practices exclusively in the area of elder law, with an emphasis on Medicaid, long-term care and incapacity planning, special needs trusts, advance directives, probate, and end-of-life issues. Professor Jackson received the NAELA Powley Award for public service in 2003, the William Reece Smith Jr. Public Service Award given by Stetson University College of Law in 2003, and the Florida Bar Pro Bono Service Award for the 12th Circuit in 1998. Professor Jackson received a bachelor's in government and a master's in public administration from Florida State University, and a J.D., cum laude, from Stetson University College of Law.
Professor Jackson teaches Long Term Care Planning.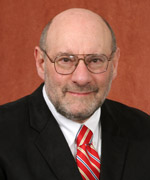 Marshall B. Kapp was educated at Johns Hopkins University (B.A.), George Washington University Law School (J.D. with honors), and Harvard University School of Public Health (M.P.H.). He is the director of the Florida State University Center for Innovative Collaboration in Medicine and Law, with faculty appointments as a professor, in the Department of Geriatrics, FSU College of Medicine, and professor of medicine and law in the FSU College of Law. He also is affiliated with the FSU Pepper Institute on Aging and Public Policy. Previously, Kapp served as the Garwin Distinguished Professor of Law and Medicine at Southern Illinois University School of Law and School of Medicine and as co-director of the School of Law's Center for Health Law and Policy (2003-2009). He is professor emeritus from the School of Medicine at Wright State University, where, from 1980 through 2003, he was a faculty member in the departments of Community Health and Psychiatry and taught courses on the legal and ethical aspects of health care. He also was director of WSU's Office of GeriatricMedicine and Gerontology and held an adjunct faculty appointment at the University of Dayton School of Law. From 1998-2001, he was designated Wright State University's Frederick A. White Distinguished Professor of Service. He is the author or co-author of a substantial number of published articles, book chapters, and reviews. He served from 2004-2010 as the editor of the Journal of Legal Medicine, the official scholarly publication of the American College of Legal Medicine, and was named as an editor emeritus of JLM in 2010. He currently serves as the editor of the Social Science Research Network (SSRN) e-Journal Medical-Legal Studies and as the associate editor of the "Liability" section of the International Journal of Risk and Safety in Medicine. He is a fellow of the Gerontological Society of America and of the American College of Legal Medicine and served as secretary of the American Society on Aging from 2003-2006. In 1998, he was named Ohio Researcher of the Year by the Ohio Research Council in Aging. In 2003, he received the Donald Kent Award of the Gerontological Society of America for exemplifying "the highest standards for professional leadership in gerontology through teaching, service, and interpretation of gerontology to the larger society." In 2009, he received the American College of Legal Medicine Gold Medal, the highest award given by ACLM for service, professionalism, and dedication to the field of legal medicine.
Professor Kapp teaches Government and Private Health Benefits.
Christopher Likens
Professor Likens teaches Introduction to Elder Law.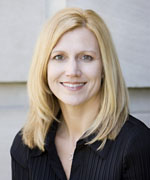 Valerie Peterson is the executive director of ElderCounsel, where she has also served as education director and member liaison. Prior to joining ElderCounsel, she was a practicing elder law attorney in Ft. Lauderdale and Miami and the owner of Peterson Law Office P.A. Peterson was a litigator for several years after law school, but decided to focus her practice on elder law after she experienced firsthand the challenges of caring for an elderly loved one. She is a frequent speaker both locally and nationwide on topics pertaining to elder law, special needs planning, and veterans aid and attendance benefits. Peterson attended Washburn University School of Law in Topeka, Kansas, where she received the Order of Barristers award for excellence in courtroom advocacy. Prior to joining ElderCounsel, Peterson served as president of the Society of Financial Service Providers, Dade County, and she served on the board of directors of the Academy of Florida Elder Law Attorneys.
Professor Peterson teaches Veterans Benefits.