Mark D. Bauer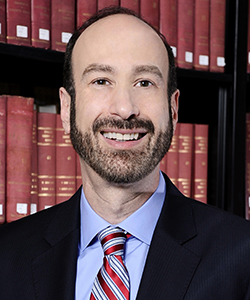 Mark D. Bauer
Professor of Law
B.A., University of Chicago
J.D., Emory University
Phone: 727-562-7861
Email: mbauer@law.stetson.edu
Office: DA-205 (Gulfport)
Courses
Antitrust, Consumer Law, Real Property, Administrative Law and Financial Advocacy
Mark Bauer is a Professor of Law teaching Antitrust, Administrative Law, Property, Consumer Law, and Financial Advocacy. He also supervises Stetson's externship program in Elder Consumer Protection Law and Stetson's Full Semester Federal Agency Externship. Professor Bauer served as Stetson's Associate Dean for Academics from 2009-2011.
Before joining the faculty, Professor Bauer clerked for the Honorable William R. Robie, chief immigration judge of the United States. Following his clerkship, Professor Bauer joined the Federal Trade Commission's Bureau of Competition, where he worked on cases involving high profile mergers and other anticompetitive conduct. After leaving the Federal Trade Commission, Professor Bauer moved to Chicago to practice antitrust law in the private sector with two large law firms. He represented one of the defendants in a multi-billion dollar multi-district price fixing case, and counseled other major public corporations on antitrust and consumer protection matters.
Professor Bauer wrote and edited a new treatise on state unfair trade practice laws for CCH/Wolters Kluwer, and then joined the Chicago-Kent College of Law faculty in a fellowship position where he taught antitrust, administrative law, and legal writing.