Success Stories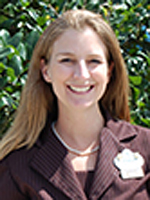 Obtaining my undergraduate and M.BA degrees from Stetson University has enabled me to progress toward my overall educational goal in a timely and flexible manner, while advancing my career. I've become a more strategic employee at Disney and received the Partners in Excellence Award. Collaboration among my study peers and the relevance of course assignments have created a challenging but rewarding experience which will continue to pay dividends.
Stacey Robbins, '08, MBA '10
Financial Analyst, Walt Disney World Resort
Stetson University's M.BA program provides a rich educational experience. Classes are a kaleidoscope of diversity, from full-time students to working professionals. I attended classes at both DeLand and Celebration, where evening classes made it possible for me obtain my education while continuing to work full time. One of the most beneficial aspects of the program is the case-study based learning, which helped me build a solid bridge between classroom and workplace. I applied lessons from the university to my work, where I created a financial model to consolidate and report financial forecasts to corporate headquarters. Ultimately this led to an early promotion. Another valuable feature of the Stetson University M.BA program is the strong summer study-abroad program, which is reasonably priced, educationally relevant and provides field experience related to international business. I highly recommend Stetson University's M.BA program to anyone seeking a substantial return from their graduate studies.
Homer P. Jordan, '08
Senior Financial Analyst, Lockheed Martin Corp.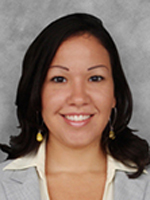 The M.BA program at Stetson University gave me the opportunity of expanding my knowledge by not only learning about the concepts and theory in different areas, but by actually allowing me to apply these to real-world cases. Furthermore, every professor's enthusiasm to teach and willingness to be involved created an even more encouraging learning environment.
My experience in the program was fantastic and its benefits to my career continue to be apparent every day.
Emilie Arends, '07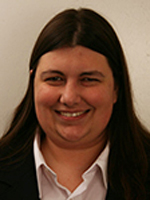 Stetson University has an outstanding M.BA program. I took classes at Celebration and DeLand. The facilities are top-of-the-line at both campuses; everything is available for any type of audio/visual presentation. All of the instructors have real-world experience and share them in the classroom. The variety of teaching styles they each have keeps things stimulating - everything from thought-provoking lectures to group presentations.
Having received my B.BA at Stetson University, I can say they have top-notch faculty teaching the M.BA classes.
Nicole Forostoski '07