Human Resource Management Course Overview
The Human Resource Management Program provides students with the knowledge and skills necessary to pursue a successful career in human resources and meet the expectations of employers. As organizations continue to pursue strategies to sustain a competitive advantage, the HR function becomes essential to leading the transformation of workforce skills and executing competitive and strategic HR practices.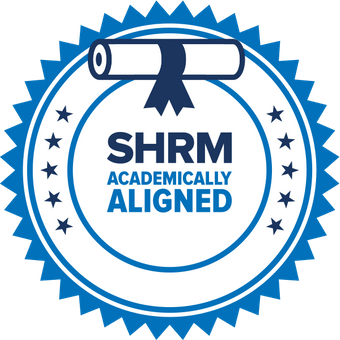 SHRM Academic Alignment Program participants are recognized as SHRM academic partners and as such, are seen as a top choice for students seeking a career in Human Resources. Students enrolled in an SHRM HR-aligned program are provided with the opportunity to earn their SHRM-CP credential prior to graduating, providing them with a competitive advantage in the job market.
As of July 20, 2021, Stetson University School of Business Administration aligned its Human Resources Management Program with the Society for Human Resource Management (SHRM) HR Curriculum Guidebook and Templates. Throughout the world, over 500 programs in approximately 425 educational institutions have been acknowledged by SHRM as being in alignment with its suggested guides and templates. The HR Curriculum Guidebook and Templates were developed by SHRM to define the minimum HR content areas that should be studied by HR students at the undergraduate and graduate levels. The guidelines -- created in 2006 and revalidated in 2010, 2013 and 2017 -- are part of SHRM's Academic Initiative to define HR education standards taught in university business schools and help universities develop degree programs that follow these standards.