Alpha Kappa Delta's Recent Events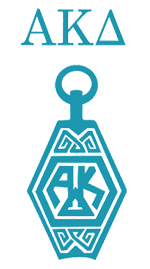 February 2010
Beads for Bob!
Assisted a fellow Hatter, Mr. Bob Daniel, who has worked at Stetson for over 23 years, by raising funds to help pay for his kidney transplant.
April 17th, 2010
Youth Empowerment Awareness Day
We set up at booth at the event and did arts & crafts with the local youth.
April 20th, 2009
Dr. Alford-Cooper's Retirement Party
We said "good-bye" to one of our wonderful faculty members!