Alumni Spotlight
Sammi Jo Manning ('15)
Sammi Jo is a professional bird of prey trainer at the Irish Raptor Research Center in Ballymote, County Sligo. She wrote, "It has been a very fulfilling experience so far, more so than I could have imagined. Several of the birds I work with think that I am their mom and their successes performing certain stunts and behaviors make me just as proud as a 'mom' can be. Not only do I help train these birds for shows, I help rescue and release injured birds that are brought to us by assisting in surgery or tending to the animals until they are fit for release."
Kiara John, M.A. ('14)
Kiara is pursuing a Psy.D. in clinical psychology at the University of Indianapolis, where she has counseled students engaging in harmful substance abuse, administered neurological and intelligence tests, and taught as an adjunct professor. "The Psychology Department's curriculum made the transition to grad school easy," she said. "I always appreciated the opportunities I received at Stetson, but now I appreciate my classes even more. The professors are what really make the impact."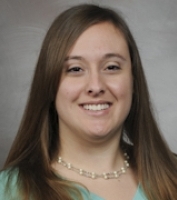 Jessica Davis, M.S. ('09)
Jessica received a master's degree in Genetic Counseling from the University of Texas-Houston Health Science Center Graduate School of Biomedical Sciences in 2013. She is a certified genetic counselor and clinical instructor in the Department of Pediatrics, Division of Medical Genetics at the University of Texas Medical School. Jessica coordinates the genetic consulting service at the children's hospital there and provides counseling regarding familial risks, genetic testing, and genetic information to physicians, patients, and families.
Danielle Stolzenberg, Ph.D. ('03)
Danielle received a Ph.D. in behavioral neuroscience from Boston College in 2009. She then won a post-doctoral fellowship at the Department of Biochemistry and Molecular Genetics at the University of Virginia. Now a researcher and assistant professor of psychology at the University of California-Davis, Danielle works with the UC Davis Center for Neuroscience and serves as editor of the journal Frontiers in Neurogenomics. Danielle's research explores how "motherhood re-shapes brain and behavior through alterations in gene expression within the brain."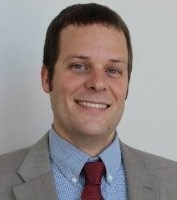 David Glerum, Ph.D. ('09)
"The transformative experiences I had in the psychology program at Stetson helped spark my interest in and enabled me to develop a passion for the psychological sciences. As a student, I was exposed to the foundational traditions of psychology and grew to value scientific inquiry and evidence-based decision-making firsthand, by becoming involved in research under the direction of the inspiring, supportive Stetson faculty. I often think back to the excellent, developmental experiences I had as a student in the program and am so thankful for how they fostered within me a lifelong love of learning and a passion for research."
Ilana Brodzki ('16)
"Stetson shaped me to be the critical thinker, researcher, and self-motivated, passionate individual that I am today. While at Stetson, I took every elective I could, completed an internship, became a teaching assistant for two classes, conducted research with faculty, joined a sorority, sang in the choir, and most importantly built bonds that will last well beyond graduation. I would not have had the ability to get into my doctoral program had it not been for the faculty of the Psychology Department. I am extremely prepared for my graduate studies as I work towards my Clinical Psychology Ph.D."