Academic Planning - History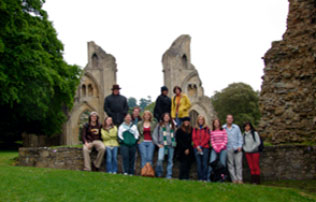 Why Should I Major in History?
A major in history will broaden your knowledge of the world and deepen your understanding of the past in all its complexity. You will work with internationally recognized teacher-scholars whose teaching and research expertise runs from the United States and American; Latin American; Greek, Roman and medieval; German and modern European history to Russian and Eastern European; Chinese and East Asian; and Islamic and Middle Eastern history. You will examine archival and published primary sources and become familiar with research methods and interdisciplinary approaches drawn from the humanities, social sciences and natural sciences. You will improve your analytical writing and critical thinking skills through a range of lecture, discussion and seminar-based classes. You will also be encouraged to study foreign languages and cultures, including the pursuit of study abroad opportunities. Finally, you will bring these experiences together in researching and writing a senior research project of your own choosing.
Learning By Doing
If you major in history at Stetson University, you will have many opportunities to apply the skills you learn in doing history beyond the classroom. Internships for history students are available in summers and during the semester.
Our majors have received internships with the Colonial Williamsburg Foundation and worked in the colonial apothecary shop; interned at The Navy Museum in Washington, D.C.; spent a semester as a research collaborator with a journalist from the Christian Science Monitor; interned in local history with the West Volusia Historical Society; and worked as editors on ICON (The International Journal for the History of Technology).
Other history students have had their research published as articles in the Florida Historical Quarterly and the Modern Encyclopedia of Religions in Russia and the Soviet Union.
The Major
More information about a major in history will be coming soon. Check for updated requirements and below for a direct link to the University Catalog.
The Minor
A minor in history consists of four units of history courses, one in the history of civilizations and two at the 300-level or above.
Further Reading
For a list of requirements for the history major, please see the Stetson University Catalog.