Career Opportunities
When it comes to preparing for the future, few organizations match the U.S. Army. From day one, you'll be maximizing your potential and getting the confidence, self-discipline, leadership and teamwork skills that will help you in any path you choose in life. While working in any one of many exciting job fields, you'll develop the physical and mental strength needed for success. You can serve full time in the active Army, or choose the Army Reserve and train in your community - ready to serve full time if needed. You'll achieve personal growth through positive experience and accomplish things you never thought possible.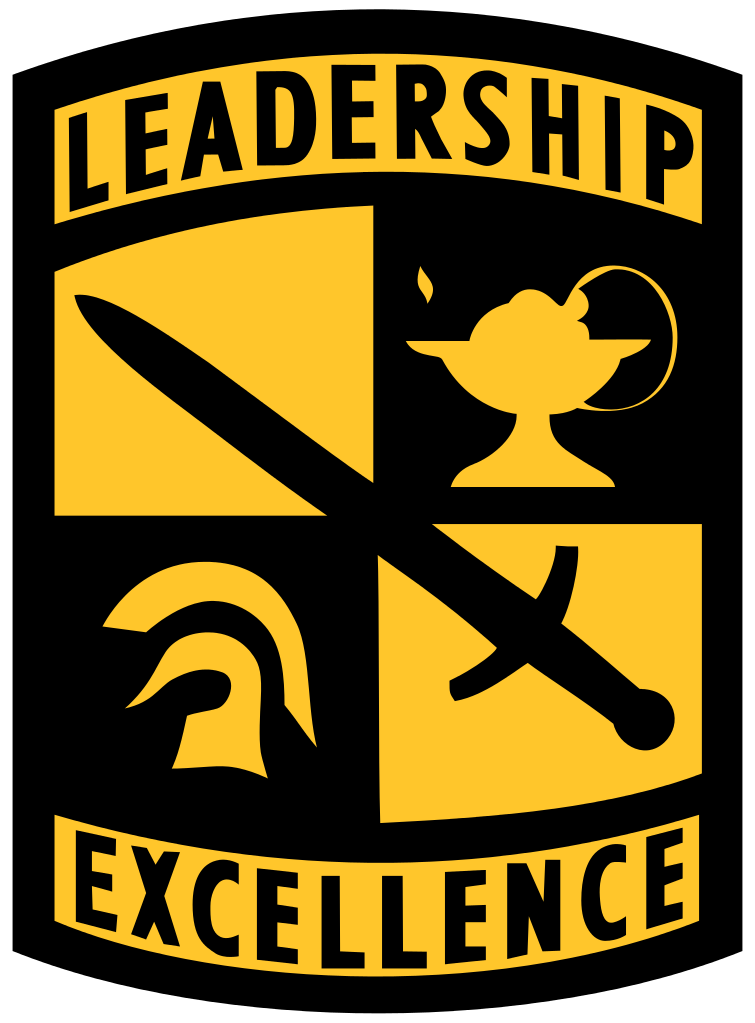 What does this mean to a college student? Stability and the Perfect Stepping Stone We're a people oriented organization. Consequently, leadership and management skills are essential in our training program. ROTC provides you the opportunity to become a college-educated leader and manager. That's how you get the edge over everyone else regardless of your chosen walk of life. You'll be employed when you graduate -- employed in an organization that offers competitive medical, dental, housing and retirement benefits. Let's say you decide to move on after a few years and pursue another profession. OK. When you join your friends in the civilian world you'll have no problem grasping what they're doing and you'll have far greater depth and breadth of experience. They'll admire, even envy your exposure, work and travel experience. Trust us, whatever you decide, the experience you'll gain will give you the confidence you need to be a success in college and beyond. You'll have the edge because employers respect officership -- Believe it!
Fly Army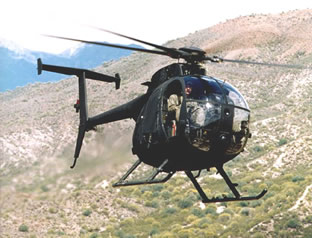 The United States Army is an excellent place to fly for many reasons. The Army accepts all academic majors into Aviation, no prior flight experience is required. There is a wide variety of rotary and fixed-wing aircraft to train and fly in, from AH-64D Apache Longbows to C23 Gulfstream IVs. Build flight time and experience in a dynamic and exciting environment, all while receiving excellent pay and full military benefits. In addition, Army aviators gain from the leadership experience the Army provides; Second Lieutenants will initially command and be responsible for a platoon of four helicopters, their crew, and all the necessary support equipment.
Other Careers in the Army
Maybe flying is not your dream. If this is the case, the Army has plenty of career opportunities that might interest you. The Army has 16 major functional areas (a.k.a. Branches) that are available to ROTC graduates. From being in the next generation of paratroopers with the Infantry branch to designing and helping construct major civil engineering projects with the Corps of Engineers. Here is a list of a few of the major branches and a brief description of their functions:
Infantry
The guys on the ground. Modern day foot soldiers, well equipped and trained to fight on any terrain. Specialties include Mountain and Jungle warfare, Air Assault, Airborne, Ranger, and Mechanized Infantry.
Armor
Knights of the modern battlefield, fighting for freedom on their ultra futuristic steeds (such as the M1A2 Abrams tank). Specialties include Heavy Armor and Armored Cavalry.
Signal Corps
They are anything and everything in the Army dealing with computers and communications, backbone of the Army's digital battlefield for the 21st century.
Corps of Engineers
"Masters of construction and destruction" These guys pave the road for our troops and spike the way for enemies. They also are responsible for major military and civilian construction projects. In fact, the Corps of Engineers built many of our national symbols, such as the Washington Monument and the Library of Congress.
Special Forces
The most physically and mentally demanding training the Army has to offer. Special Forces missions include Special Reconnaissance, Direct Action, Foreign Internal Defense, Unconventional Warfare and Counter-Terrorism. The day you find yourself free-falling through the night sky from 25 thousand feet or infiltrating from 120 feet below the ocean surface, you'll know you're part of the United States' most elite unit - the Special Forces.
Military Intelligence
Charged with being the eyes and ears of the Army. They collect information on enemy activity and provide it for unit commanders who make decisions.
Adjutant General's Corps
The AG Corps officer is responsible for both peacetime and wartime personnel systems. These systems cover all personnel activities from accession of new soldiers to discharge and retirement.
Military Police
On the battlefield, MPs conduct combat operations against enemy forces in the rear area, and expedite movement of critical resources. During peacetime they provide law enforcement, criminal investigation, terrorism counter-action, physical security, corrections, and crime prevention.
Ordnance
The role of the Ordnance Corps is twofold, to maintain the Army's equipment and machinery and to supply and protect the Army's ammunition and weapon systems.
Field Artillery
The heavy guns and rockets of the Army. Field artillery provides fire support for our troops on the ground using advanced ballistic weapon technology such as guided munitions, scatterable mines, and shaped explosives.
Chemical Corps
Tomorrow's lethal battlefields will demand officers who possess expertise in nuclear, biological, chemical, smoke, flame, and environmental operations. The chemical officer fills this vital role.
Transportation
This branch makes sure the Army is on the move. They transport supplies, troops, and equipment all over the world by air, ship, rail, or truck.
Judge Advocate General's Corps (JAG)
Provides legal services for the Army and its soldiers. Judge advocates serve as prosecutors and defense attorneys for criminal trials under the Uniform Code of Military Justice.
Medical Corps
Responsible for the management of the Army's medical resources, facilities, and personnel. The Army's fixed hospitals and dental facilities; preventive health, medical research, development and training institutions. Specialties include hospital administration, physician/surgeon. The Army Dental Corps provides dental care under its own branch.
The Army Nurse Corps
The Medical Service Corps
Quartermaster Corps
As the "Sustainer of soldiers since 1775", the Quartermaster Corps plans and directs activities which provide soldiers with food, water, petroleum, repair parts, weapon systems, and a multitude of field services.
Finance Corps
The ultimate mission of the Finance Corps is to sustain the combat soldier and commanders in the field with timely and accurate finance and accounting support.
Chaplain Corps
Today's Chaplains, representing over 100 faith groups, provide comprehensive religious support to soldiers and their families in war and peace. Chaplains may be commissioned through ROTC, USMA, OCS, or direct commission channels. Chaplains must possess a baccalaureate degree and three graduate years of professional study in theology. They must also be endorsed to serve as Army chaplains by their denominations, churches, or other recognized ecclesiastical endorsing agents.