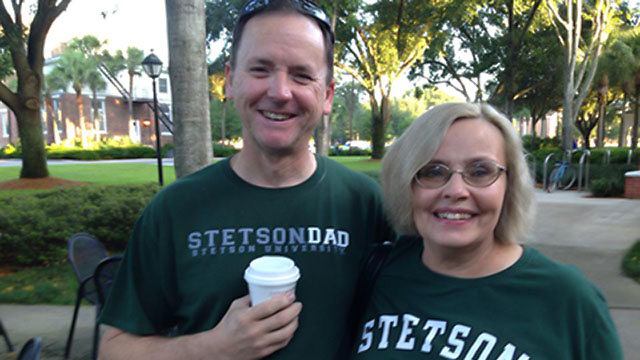 Families Welcome
Academics are without a doubt the springboard to career success, but must be combined with additional catalysts such as networking, career exploration/assessment, professional document preparation, search tactics, and of course, proper use of social media.
Remember the saying "go to a good school, and you'll get a good job? That is absolutely true, but only when the classroom experience is combined with the resources provided to assist in a student's overall development, which is critical to a successful post-graduate career path. The Stetson University office of Career and Professional Development (CaPD) is available to support your student (and future alumni) throughout every step of their process.
Many parents ask our team what they can or should be doing to assist in their student's career development. We understand your concerns and are here to help you and your student navigate the process.