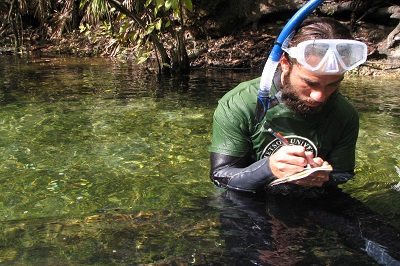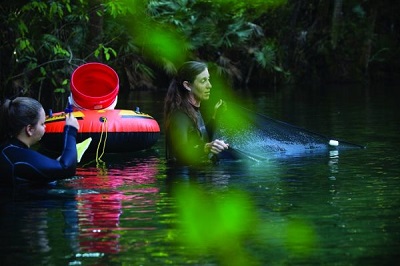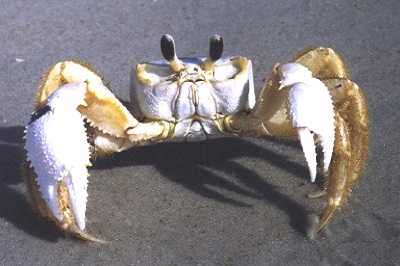 Aquatic and Marine Biology
About the Major
This major is designed for students interested in the study of life in freshwater and marine environments. It is administered through the biology department. Scroll down this page to read about preparing for studying Aquatic and Marine Biology,degree requirements, internship opportunities, research projects and our faculty.
What Classes Should I Take in High School to Prepare for this Program?
You should take standard college prep courses, including:
Four years of English
At least three years of math, including algebra 1, geometry and algebra 2 (precalculus is strongly recommended)
Three years of natural science (biology, chemistry and Physics)
Two years of social science
At least two consecutive years of a modern language
Students who have participated in the International Baccalaureate program are awarded college credit for scores of 5 and above on subject exams (and may be offered for the same score on standard level exams). Credit will also be given for a 4 on biology and chemistry higher-level exams.
Further questions about requirements for admission or financial aid should be directed to the Office of Admissions.
Where Past Students Have Interned
NOAA National Marine Fisheries – Panama City
Living Planet Aquarium – Salt Lake City
SeaWorld Adventure Camp
SeaWorld Educator
SJRWMD
Volusia Co. Environmental Management (Manatee Program and Mosquito Control)
Marine Science Center
Volusia County Turtle Patrol
Volusia County Artificial Reef Program
Amazing Aquarium Design – Daytona Beach
Recent Research Projects
Nest habitat selection and nesting behaviors of an armored catfish in Lake Woodruff, Fla.
Distribution of an exotic snail in Blue Springs
Influence of PCBs on benthic invertebrates in a Pennsylvania creek
Group air breathing behavior in an armored catfish in Blue Springs
Color change behaviors in a native killifish in Blue Springs
Impact of an exotic catfish on manatee behavior
Degree Requirements
Students must complete the university's general education requirements for the College of Arts and Sciences in addition to 58 hours of specific requirements for the aquatic and marine biology major:
Lower Division Requirements (24 hours)
Biology (BIOL) 141 and 142 (General Biology) (8 hrs)
Biology 243 and 244 (Experimental Biology/Biostatistics and General Biology) (8hrs)
Chemistry 101 and 102 (General Chemistry) (8 hrs)
Upper Division Requirements (22 hours)
Choose three of the following four courses:
BIOL312 Marine Biology (4 hrs)
BIOL313 Oceanography
BIOL333 Limnology (Freshwater Biology) (4 hrs)
BIOL306 Invertebrate Zoology (4 hrs)
Additional Requirements
BIOL370 Aquatic/Marine Biology Internship (3 hrs)
BIOL396 Junior Research Proposal (2 hrs)
BIOL496 Senior Seminar (1 hr)
BIOL498 Senior Research Project (4 hrs)
Four hours of upper division biology courses in addition to those listed above. Independent study credits will not count towards this total. Organic Chemistry (CHEM303 and 304) is strongly recommended for most students.
Faculty
Derek Barkalow
Terry Farrell
Melissa Gibbs
Peter May
Kirsten Work
Learn More
If you have additional questions about the program, please contact Dr. Gibbs. If you would like to receive a fact sheet or further information about Stetson University, please contact the Office of Admissions.