Kenneth Brown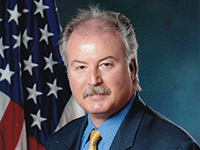 Ken retired from the Social Security Administration after an almost 40-year career where he worked in various positions, primarily with Supplemental Security Income policy. During his career, he managed the financial-eligibility portion of the SSI program and was responsible for implementation of many pieces of legislation, wrote dozens of regulations and hundreds of POMS transmittals.
Ken received a B.A. with departmental honors in Political Science from the Johns Hopkins University. He received his J.D., magna cum laude, from the University of Baltimore where he served on the staff of the Law Forum and graduated as a member of the Heuisler Honor Society. He is a member of the Maryland Bar. Prior to joining SSA, Ken was Special Assistant to Congressman Clarence D. Long, 2nd District of Maryland.
Ken has been a frequent lecturer on trusts and various aspects of the Supplemental Security Income program at the national, State and local level. He has served on the faculty of numerous programs for the Continuing Legal Education Department of the Maryland State Bar Association. He has presented multiple times at the Stetson University National Conference on Special Needs Planning and Special Needs Trusts. He has presented to groups such as the National Academy of Elder Law Attorneys, the Special Needs Alliance, the Academy of Special Needs Planners, the ABLE National Resource Center, the President's Committee for People with Intellectual Disabilities, the ARC, the National Academy of Social Insurance, the Alliance of Pooled Trusts, the Pennsylvania Association of Elder Law Attorneys, the University of Texas School of Law 14th and 18th Annual Changes and Trends Affecting Special Needs Trusts, the Michigan Institute for Continuing Legal Education's Elder Law Institute, the 2021 California Special Needs Planning Symposium and the National Association of State Treasurers.