Amos Goodall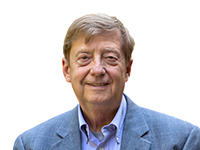 Amos Goodall, who has practiced law State College, Pennsylvania, since 1976, is a 2009 LLM (Elder Law, with distinction) graduate of Stetson University, certified as an Elder Law Attorney by the National Elder Law Foundation (NELF) (retired). He is also a Fellow of the American College of Trust and Estate Counsel (retired) and a Fellow of the National Academy of Elder Law Attorneys. He is an emeritus member of the Special Needs Alliance, an organization of leading elder law and disability law attorneys located throughout the country, who specialize in planning for persons with special needs. He is past President of the National Elder Law Foundation and is a co- author for Lexis Nexis "Tax, Estate & Financial Planning for the Elderly" and "Tax, Estate & Financial Planning for the Elderly: Forms & Practice". He is on the advisory board of the Elder Law Center at Stetson University School of Law and a public member of the Disciplinary and Ethics Commission of the Certified Financial Board of Standards.
He has been recognized as a pre-eminent attorney by Martindale-Hubell for thirty consecutive years and has been named as a Pennsylvania Super Lawyer in the area of Elder Law by Philadelphia Magazine every year since that category was created. He has been recognized for a number of years in the list of Best Lawyers in America by the Wall Street Journal, and in 20018 was named as the Elder Law lawyer of the year for 2016 in the Harrisburg (i.e., central Pennsylvania) area, the Estate Planning lawyer of the year for 2017 in the same area. He was named as the lawyer of the year for 2017 by the Pennsylvania chapter of the National of Elder Law Attorneys and has been given several national awards for public service and advocacy on behalf of seniors and those with special needs.
A 1970 BA graduate of Franklin Marshall College, a 1974 JD graduate of Fordham University School of Law, before coming to Centre County, he was a judicial law clerk to Frederic S. Berman (NYC Criminal Judge and later NYS Supreme Court Justice), Gerard L. Goettel (SDNY Magistrate and later U.S. District Court Judge) and to the late Michael H. Sheridan, Chief Judge of the Middle U.S. District of Pennsylvania.